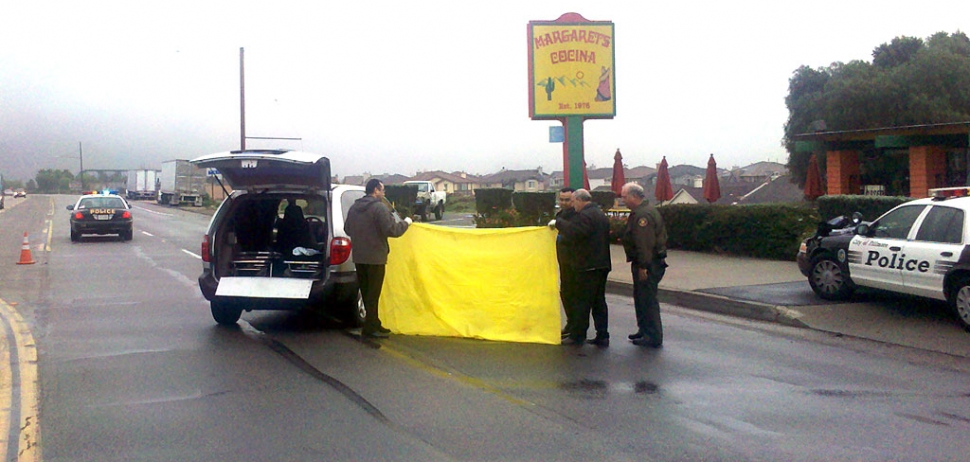 Jason Respo, 57 of Fillmore, was pronounced dead at the scene after being struck by a vehicle at the intersection of 126 and Central Avenue in Fillmore.
By Anonymous — Wednesday, December 15th, 2010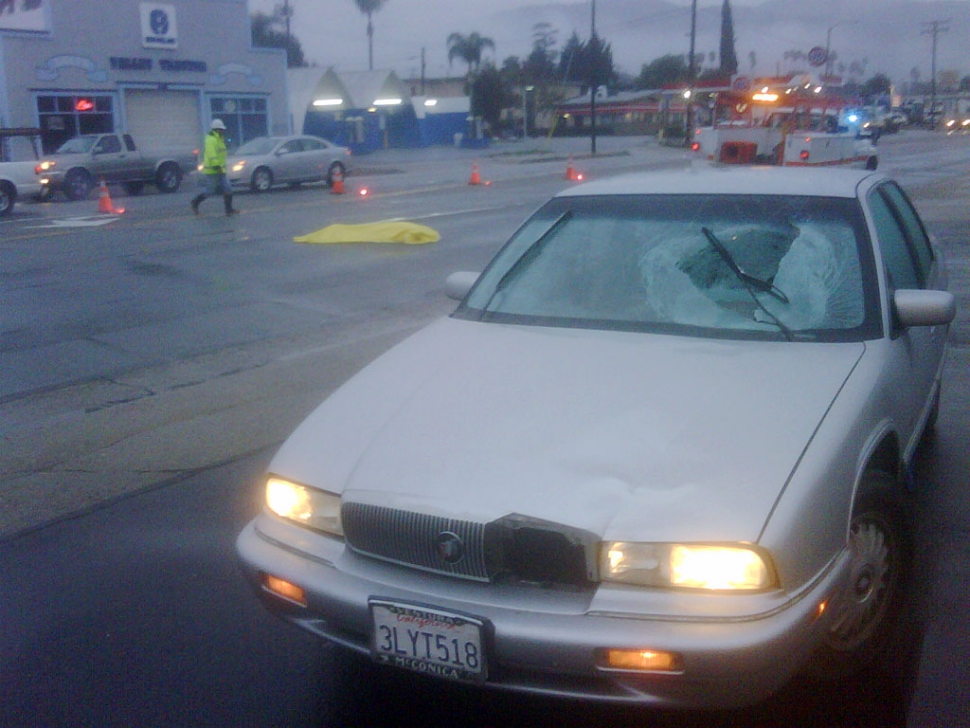 On 12-15-2010, at about 0618 hours, City of Fillmore patrol units were dispatched to an injury traffic collision near the intersection of Central Ave and Ventura Street (SR-126). Patrol unites arrived a minute later and found that a pedestrian was lying on the eastbound lanes of the highway just east of Central Ave.
The preliminary investigation revealed that a 1995 silver Buick Regal sedan, driven by Jose Onofre, 27 years old from Oxnard, was driving eastbound on Ventura Street in the #1 lane approaching Central Ave at about 45 M.P.H. The traffic signal was green for east and westbound traffic.
Pedestrian Jason Respo 57-years-old from Fillmore was walking south across in the west Central Ave marked crosswalk with a red traffic signal for north and southbound Central Ave traffic.
Driver Onofre did not see the pedestrian until the collision. The front of the vehicle collided with the left side of the pedestrian. The impact caused fatal injuries to the pedestrian and Paramedics pronounced him dead at the scene.
Exact cause of the collision is still under investigation.
Location: Central Ave and Ventura Street (SR-126), Fillmore, CA
Date & Time/ RB#: December 15, 2010 at 0618 hours / RB# 2010-30200
Unit Responsible: Fillmore Traffic Investigation Unit
(S)uspects, (V)ictims, (W)itnesses Address Age
(Party #1) Jason Respo Fillmore 57
(Party #2) Jose Onofre Oxnard 27
Officer Preparing Release:
Deputy Jerry Peterson
Approved By:
Deputy Jerry Peterson
805-524-2235