Fatal Motorcycle Crash Near Fillmore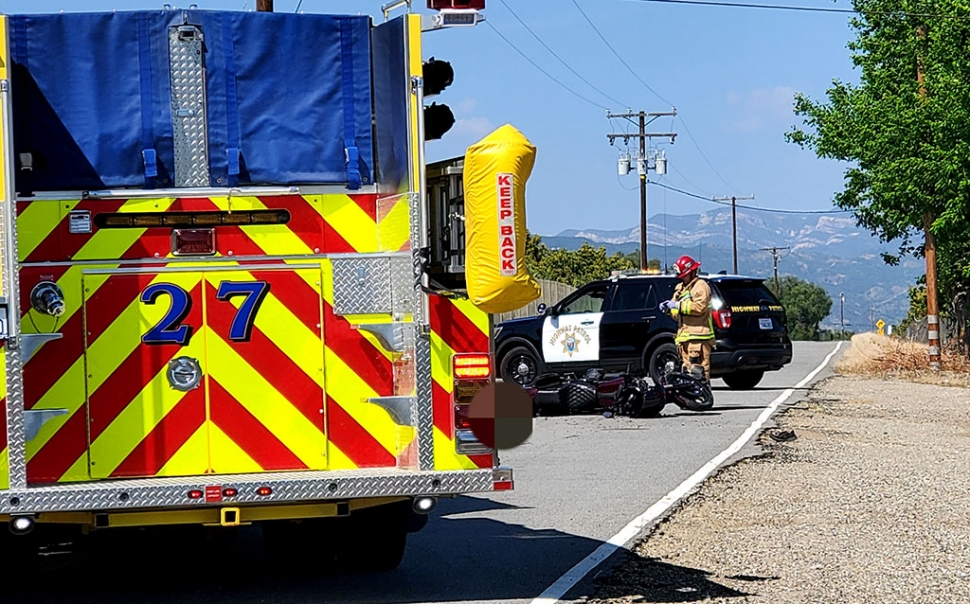 On Thursday, April 16th a motorcycle accident occurred on Sycamore Drive near Seventh Street in Fillmore. Photo Courtesy Sebastian Ramirez.
By Gazette Staff Writer — Wednesday, April 22nd, 2020
On Thursday, April 16th at approximately 2:50pm Daniel Arriola Carreno, 22 of Fillmore, was riding his 2017 Harley Davidson motorcycle east bound on Sycamore Drive approaching Seventh Street. For unknown reasons he drove onto the north shoulder of westbound Sycamore Drive and crashed into a utility pole. Carreno was ejected from the motorcycle, and sustained major injuries according to authorities, who pronounced him dead at the scene. He was wearing a helmet. The accident was reported by a passerby who had not witnessed the initial crash. Authorities are still investigating the incident and ask for any witnesses to please contact the Ventura CHP office at 805-662-2640.