Domino's Burglary Suspects Arrested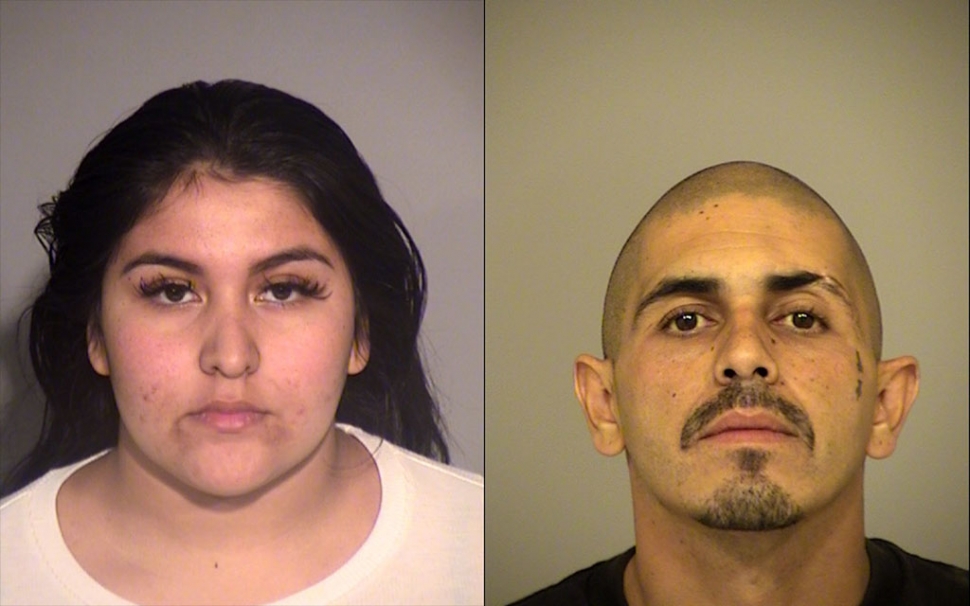 (l-r) Angelina Perez, 19, of Santa Paula & Gerardo Uribe, 39, of Santa Paula
By Ventura County Sheriff Department — Wednesday, February 26th, 2020
Three Santa Paula residents were taken into custody for their role in a commercial burglary that occurred at the Domino's Pizza restaurant in December 2019.
On 12/16/19, the Domino's Pizza Restaurant in Fillmore was burglarized. When employees responded to the store to open it for business that day, they noticed the safe was open and cash was missing. An undisclosed amount of US Currency was removed. There were no signs of forced entry. It appeared someone with knowledge of the inner workings of the business was responsible for the burglary.
The investigation led to the recovery of vital surveillance footage. Through video images, detectives were able to identify the getaway vehicle and its owner. In addition, investigators obtained information which revealed an employee of the restaurant, Angelina Perez was involved in the crime. Investigators were able to collect intelligence that led to the identification of Gerardo Uribe and a male juvenile.
On 02/18/20, Perez and the juvenile were located in a vehicle in the city of Santa Paula. They were immediately taken into custody. Later the same day, investigators located Uribe in his vehicle in the city of Fillmore. With the assistance of patrol personnel, Uribe was apprehended as well. Perez and Uribe were booked in the Pre Trail Detention Facility for PC 459-Burglary and PC 182 (a)(1)- Conspiracy. The male juvenile was booked at the Juvenile Justice Center for probation warrant as well as PC 459-Burglary and PC 182 (a)(1)- Conspiracy.
Perez and Uribe remain in custody with bail set at $50,000.00
Nature of Incident: Domino's Pizza Burglary Suspects Arrested
Report Number: 19-194750
Location: 529 W. Ventura Street, Fillmore
Date & Time: 02/18/20 at 1600 hours
Unit(s) Responsible: Fillmore Investigative Bureau
(S)uspects, (V)ictims, (P)arty, (D)ecedent - City of Residence – Age
S- Gerardo Uribe, 39, of Santa Paula
S- Angelina Perez, 19, of Santa Paula
S- Male Juvenile, 17, of Santa Paula
Prepared by: Sergeant Vince Alvarez
Approved by: Captain Garo Kuredjian
Ventura County Crime Stoppers will pay up to $1,000 reward for information, which leads to the arrest and criminal complaint against the person(s) responsible for this crime. The caller may remain anonymous. The call is not recorded. Call Crime Stoppers at 800-222-TIPS (8477).