Council Dumps Ethics Code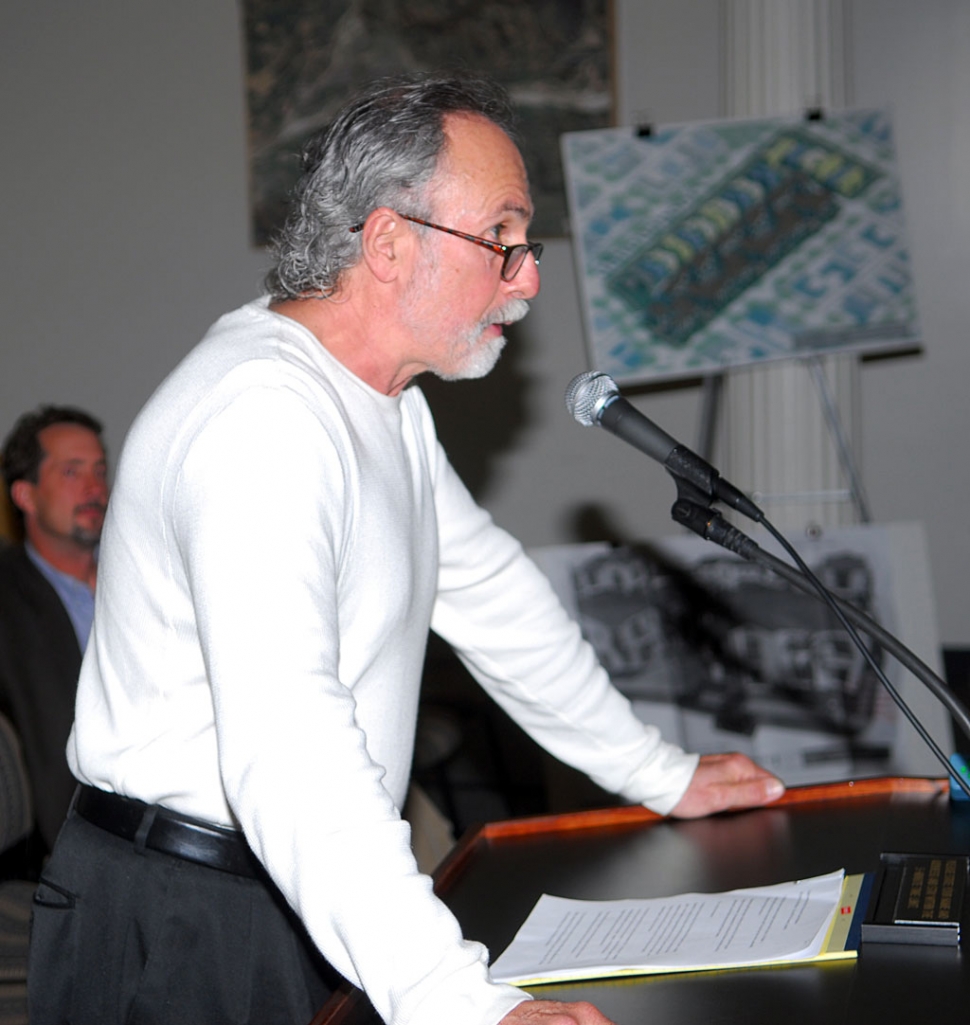 John Reider tells council how he has suffered for 6 years to get the approval for his controvercial project.
By Anonymous — Thursday, April 10th, 2008
On a 4-1 Vote, Mayor Conaway being the single dissenting voice, the Fillmore City Council abandoned the City's Code of Ethics, which applied to both Council members and staff.
Following months of wrangling, and the stubborn refusal of Councilwoman Patti Walker to sign the Code as presently required, the other members just gave up and refused to continue to deal with the issue. Some argued that too much time was being wasted on the issue, while others were satisfied that county or state ethics codes would suffice.
Mayor Steve Conaway stuck to his conviction that a city ethics code was necessary to hold elected officials and staff responsible for their conduct. He believes that the broader, less specific codes used by larger government bodies are less effective than a code tailored to Fillmore's own particular challenges.
In other business, the Mitigated Negative Declaration for the John Reider housing tract off Goodenough Road, was adopted, and the plan for his controversial 51-unit project was approved. Mr. Reider told the Council of his 6-year effort to build-out his parcel, located across from the Traditions tract.
The project was rejected by the North Fillmore Neighborhood Commission for what it believes is excessive density, narrow streets and walks, three-story elements, and, alleys. The Planning Commission, however, approved the project, with reservations, in March. The project does not involve apartment units.
Concern was expressed by Councilwoman Patti Walker concerning the new Army Corps. of Engineers 200-year flood protection requirements due soon. The existing levee may be inadequate to protect a large part of the city. The Corp, and FEMA, may cause the levee to be decertified, creating insurance issues. A Home Owner's Association will be required by Reider.