City Receives $21.1 million From State Board
By Gazette Staff Writer — Wednesday, October 9th, 2013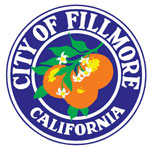 City of Fillmore
The State Board of Equalization has allocated $21.1 million to Fillmore resulting from a resolution of the sales tax revenue dispute between the Cities of Livermore, Lathrop, and Industry.
In dispute was tax revenue sharing generated by Owens & Minor which has a sales office in Fillmore and distribution centers located in other cities.
According to former Simi Valley City Manager Mike Sedell, advisor to the City of Fillmore, the City will keep about $500,000 of this allocation.
According to Fillmore's new City Manager David Rowlands, "The city received all of the BOE (Board of Equalization) funds, but the city will need to repay MTS/Owens & Minor over several years. Per the contract with MTS until approximately 2025 the city keeps 15% of the sales tax generated by O&M, the other 85% is paid to MTS and MTS shares some portion of that with O&M."
Rowlands continued, "We haven't finished our calculations yet. However, Fillmore received $13,936,174 from the BOE on October 4, and expects to retain about $500,000 after payments to other involved local agencies and MTS/Owens & Minor. An additional $5.4 million is due to the city from the BOE in FY 2014-15 (Triple Flip amount)." This money will, according to Rowlands, reestablish Fillmore's normal tax income flow; our cash flow "...will be more consistent. The settlement payments to San Joaquin County and Industry are made from MTS and O&M's share of the proceeds."
Fillmore is expected to receive between $500,000 and $750,000 from O&M per year in sales tax revenue, according to Rowlands. He added, "We will begin to have a healthy budget."
Rowlands emphasized that a top priority is replenishment of the city's reserve funds. New capitol projects are being planned, including street paving which has been long neglected by necessity.
[EDITORIAL COMMENT: The final outcome of this fiercely-debated Owens & Minor sales tax plan is a strong vindication of former City Manager Roy Payne and the many other honest, dedicated council members and city staff who created and defended it. These good people endured years of insult and slander to promote a plan which will greatly benefit our city for decades to come. Congratulations to those who stayed the course!]