By Gazette Staff Writer — Wednesday, October 31st, 2012
Friday, November 3, 2012, 6:30 p.m.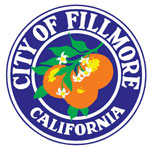 City of Fillmore
Some Agendized Items:
*El Dorado Mobile Home Estates Vesting Tentative Parcel Map for a Mobile Home Resident Ownership Conversion of an Existing Mobile Home Park.
*Request City Council to Adopt Resolution Authorizing the Acting City Manager, Finance Director and City Attorney to Examine Sales and Use Tax Records.
*Request City Council to Review and Approve the Executive Search Services Agreement for the City Manager and City Finance Director Positions.
*Receive and File – Comment Letter on County of Ventura Recirculated Draft Environmental Impact Report for the Grimes Rock, Inc. Expanded Mining Facility Project.