City Council Appoints New Council Member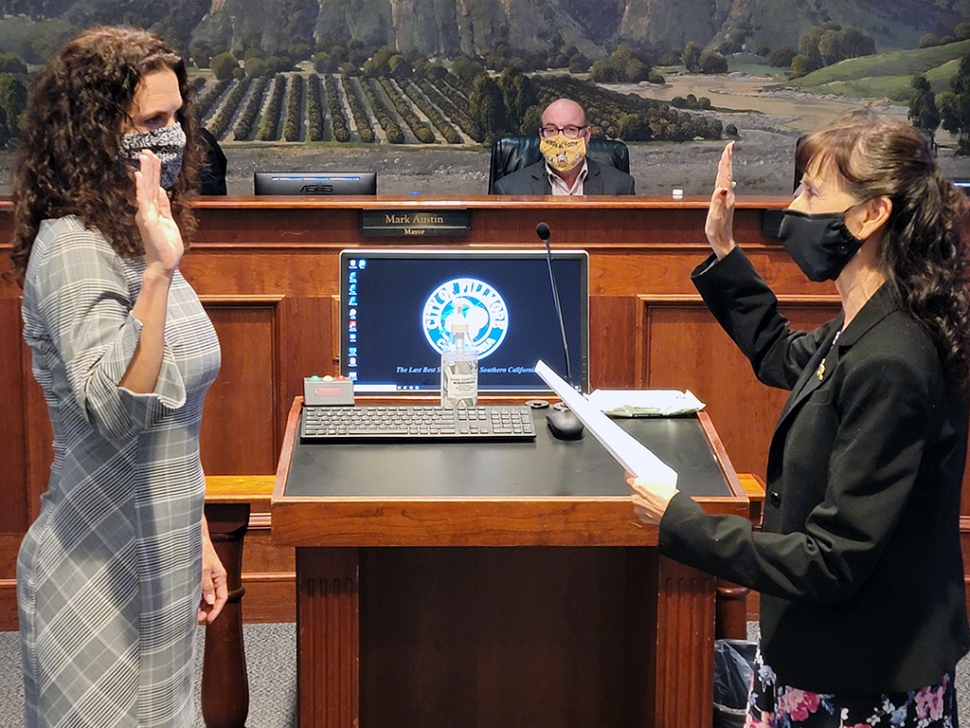 Fillmore City Council Member Simone Alex was sworn in at last night's council meeting. Alex was appointed to serve until the next election.
By Gazette Staff Writers — Wednesday, November 10th, 2021
The oath of appointment of Council Member Simone Alex was heard and she took her place on the Council.
The Trunk or Treat People's Choice Award was tabled until the next meeting.
A Proclamation declaring November 2021 Native American Heritage Month in the City of Fillmore was read by Mayor Mark Austin.
Emergency repairs to Well #8. Most of the items which remained to be completed are now finished. Sanding content reduced to an acceptable level. New equipment has been installed. Water samples being taken to confirm purity acceptable. Well up and running Monday or Tuesday of next week. Hope to declare emergency over by December 14.
Parking on Hwy. 126: City Engineer Roxanne Hughes updated Caltrans agreement with City for restrictions on curbside parking of large trucks. Questions about putting a sidewalk along this area (north along 126) is City responsibility, not Caltrans'. Staff recommendations were unanimously approved.
Potable Water System assessment. City Engineer was asked by Council Member Lynn Edmonds that process be more proactive rather than reactive with completion of related requirements. Motion carried unanimously.
NEW TRUCK FOR CODE ENFORCEMENT. Motion to authorize City Manager to negotiate with local Bunnin Chevrolet of Fillmore for purchase of new truck approved.
8-D: Council approves ordinance (21-933) to adopt State Model Water Efficient Landscape Ordinance - exemption from CEQA.
City Manager asks for Prop. 68 Parks "PER CAPIA" Grant, of $187,000. Discussion of ADA needs. 10-15 things needed for compliance. Fiscal impact approx. 234,000. 25 % match. $850,000 available. Approved.
COMMENTS. Two requests to reopen catch basin at Rio Vista Park for general recreation.