Candidates kick off campaign
By Gazette Staff Writer — Wednesday, August 22nd, 2012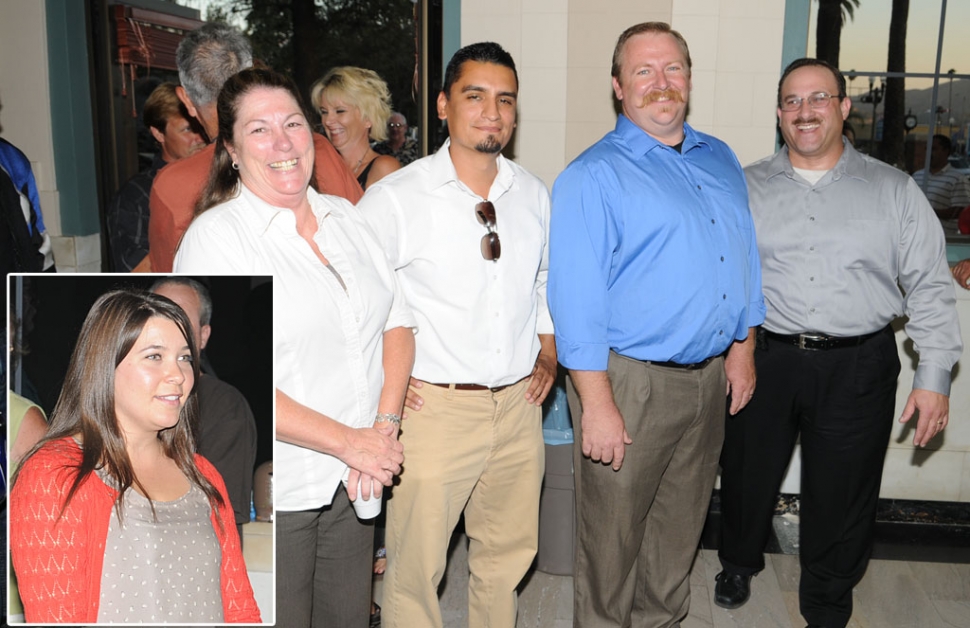 An enthusiastic crowd of Fillmore voters gathered to meet some of November's candidates for public office Monday evening. Candidates: Top, from left, Nancy Meyer, candidate for Fillmore City Clerk. City Council candidates: Manuel "Manny" Minjares, Rick Neal, and Douglas Tucker. Bottom left (inset): Shannon Godfrey, candidate for Fillmore City Treasurer. City Councilmen and former Mayors Steve Conaway and Roger Campbell introduced the candidates to a large group of supporters.
GET FILLMORE BACK ON TRACK was the message from the candidates on Monday night when Filllmore residents had the chance to meet three candidates running for city council this November. Rick Neal, Manuel Minjares and Doug Tucker were on hand to greet concerned citizens and answer questions. Nancy Meyer (City Clerk Candidate) and Shanon Godfry (Treasurer Candidate) were also there and each candidate gave a brief background and qualification talk. Approximately 40 people attended the impromptu gathering in the old bank at Central and Main.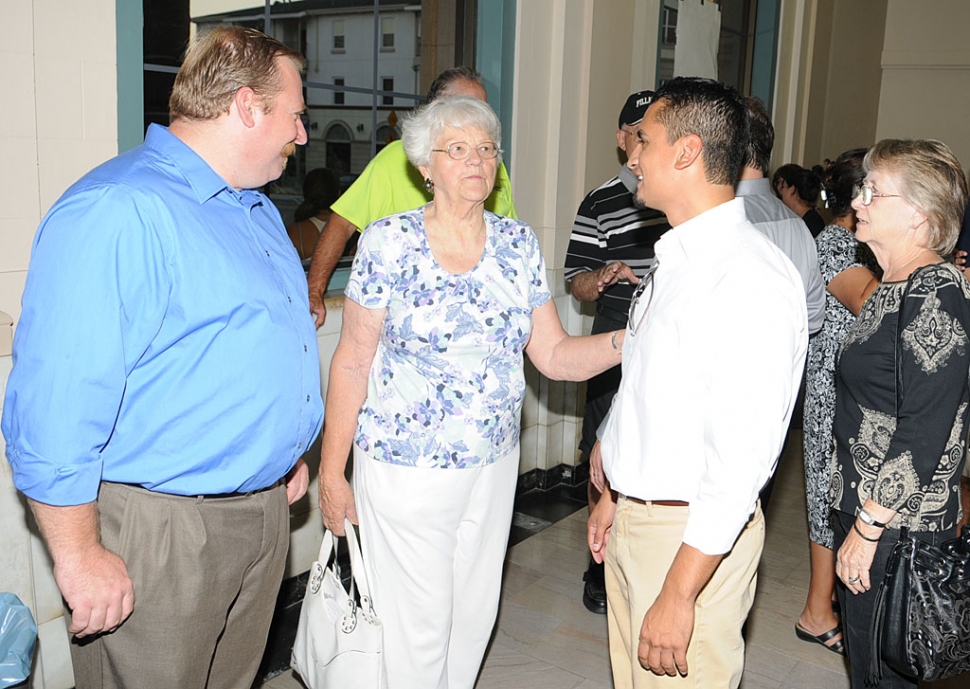 Candidates Neal and Minjares chat with Raelene Chaney and Carol Askren. To ensure accessibility to the public, the candidates have created websites & Facebook accounts dedicated to their campaign for office. Find them online at www.tucker4council.com, www.minjares4council.com, www.neal4council.com or on Facebook by searching Doug Tucker, Manuel Minjares or Rick Neal for Fillmore City Council.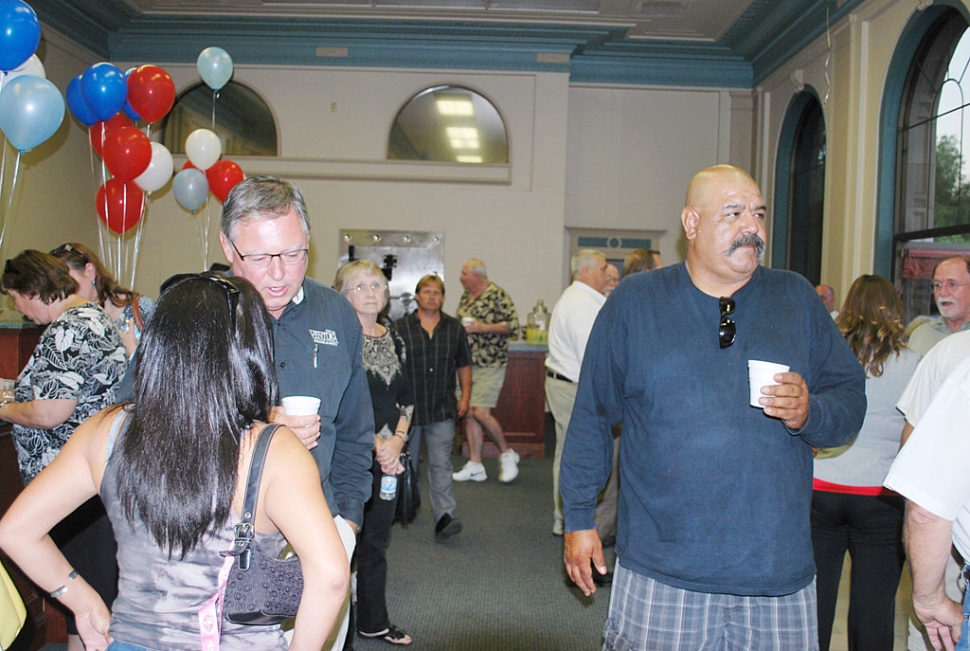 Among the enthusiastic participants in Monday's meet-and-greet (the new candidates) was former, twice failed, city council candidate, Marcos Hernandez. Marcos enjoyed the refreshments as he mixed with the crowd. There were no reports on whether or not he contributed financially to the election fund.