Broken water main leaves homes dry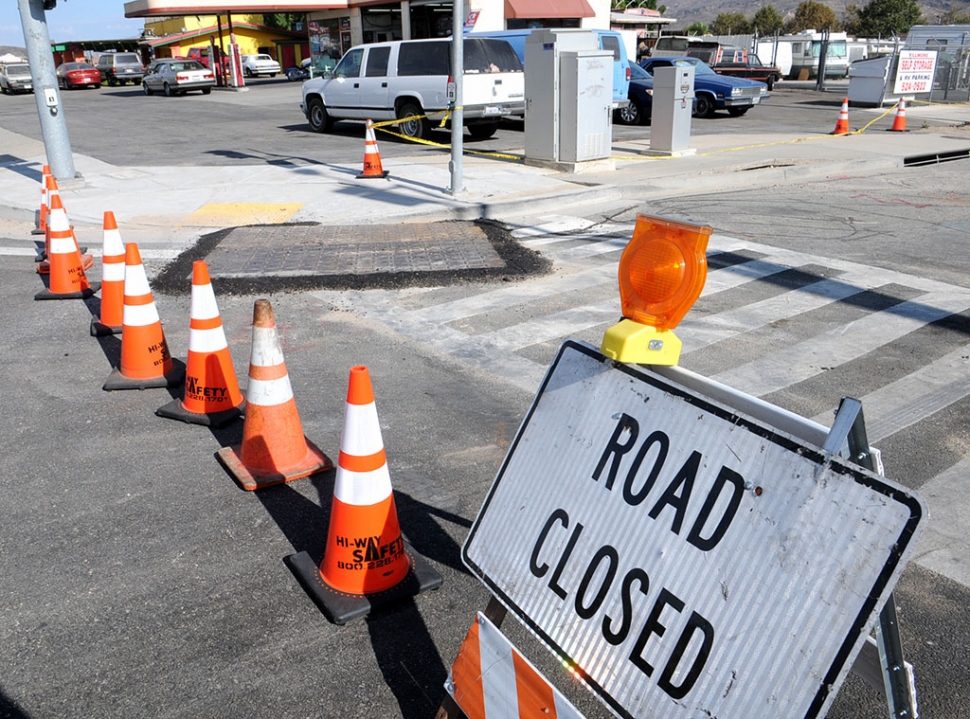 A 10" water main was ruptured at the intersection of Highway 126 and Central Avenue, on Thursday, August 22 at approximately 11pm by a utility company installing fiber optics. Homes, businesses and Rio Vista Elementary south-east of Fillmore were without water, and a Notice to Boil went out from the City of Fillmore. At press time part of Central Avenue between Highway 126 and River Street remains closed.
By Gazette Staff Writer — Wednesday, August 28th, 2013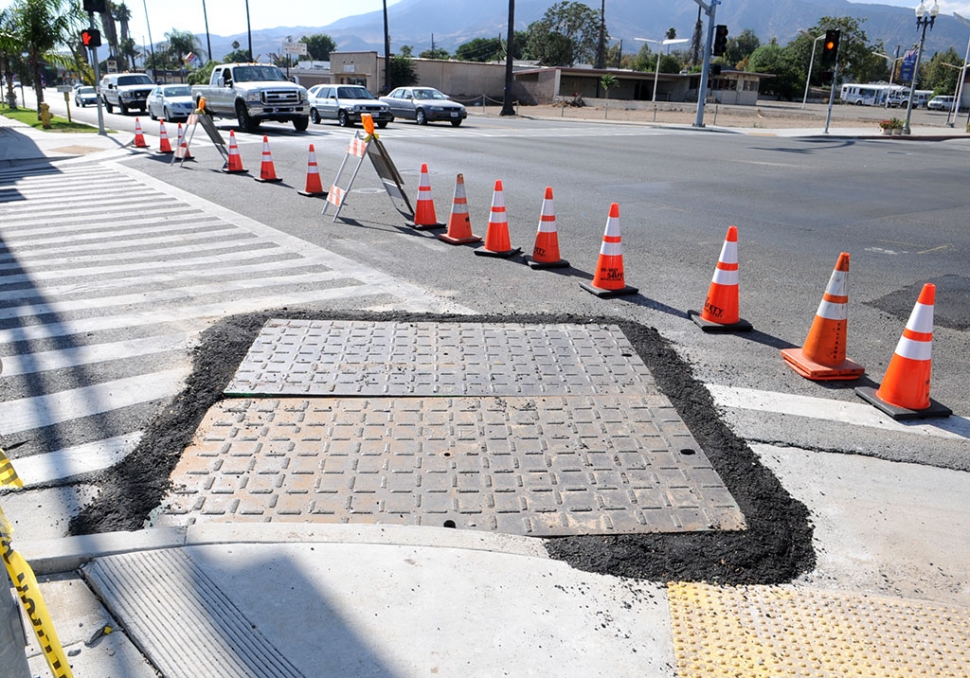 A large section of residential homes and businesses were without water Thursday. A utility company installing fiber optic lines punctured a 10" water main along Ventura St. within the City of Fillmore near Central Ave. on August 22, 2013 at about 11:00 p.m.
The City of Fillmore Water System on advisement of the California Department of Public Health, and the Ventura County Environmental Health Jurisdiction temporarily shut water-off to the south-east area of Fillmore in order to make repairs to the waterline. Permanent repairs were estimated to be completed by August 25, 2013. As of presstime, the south intersection of Hwy 126 and Central Avenue was still closed to through traffic.
Until the permanent repairs were made, the City of Fillmore issued a Notice to Boil Water to the affected area out of an abundance of precaution until August 26, 2013.
The City of Fillmore worked closely with the California Department of Public Health to ensure proper procedures
were followed in the repairs.
The California Department of Public Health in conjunction with the Ventura County Health Department, and City of Fillmore are advising residents of the southeast area of Fillmore to use boiled tap water or bottled water for drinking and cooking purposes as a safety precaution.
Residents were advised to boil their tap water before use, or use bottled water. Bleach and disinfection tables were also recommended.