BOIL YOUR WATER BEFORE USING
By Gazette Staff Writer — Friday, August 23rd, 2013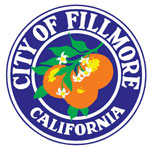 City of Fillmore
A quick update. For those who haven't heard, there has been a major water leak on a trunk line on Ventura St. (126) and Central Ave.in Fillmore. This was caused by a company installing fiber optic line. Nearly everyone South/East of that intersection is being affected by the leak.
At this time there is a boil water notice. See below...
Date:8/23/13
BOIL WATER NOTICE
Este informe contiene información muy importante sobre su agua potable.
Tradúzcalo o hable con alguien que lo entienda bien.
BOIL YOUR WATER BEFORE USING
Failure to follow this advisory could result in stomach or intestinal illness.
Due to the recent event of water outage situation, the California Department of Public Health in conjunction with the Ventura County Health Department, and City of Fillmore are advising residents of the southeast area of Fillmore per the attached map to use boiled tap water or bottled water for drinking and cooking purposes as a safety precaution.
DO NOT DRINK THE WATER WITHOUT BOILING IT FIRST. Bring all water to a boil, let it boil for one (1) minute, and let it cool before using, or use bottled water. Boiled or bottled water should be used for drinking and food preparation until further notice. This is the preferred method to assure that the water is safe to drink.
• An alternative method of disinfection for residents that are not able to boil their water is to use fresh, unscented, liquid household bleach. To do so, add 8 drops (or 1/8 teaspoon) of bleach per gallon of clear water or 16 drops (or 1/4 teaspoon) per gallon of cloudy water, mix thoroughly, and allow it to stand for 30 minutes before using. A chlorine-like taste and odor will result from this disinfection procedure and is an indication that adequate disinfection has taken place.
• Water disinfection tablets may also be used by following the manufacturer's instructions.
We will inform you when tests show that water is safe to drink and you no longer need to boil your water. We anticipate resolving the problem by Sunday, August 25, 2013.
For more information call:
Water Utility contact: City of Fillmore at (805)524-3701.
California Department of Public Health – Drinking Water Field Operations Branch- District Office at (805) 566-1326.
Local Environmental Health Jurisdiction: Ventura County at (805)654-2818.
Please share this information with all the other people who drink this water, especially those who may not have received this notice directly (for example, people in apartments, nursing homes, schools, and businesses). You can do this by posting this notice in a public place or distributing copies by hand or mail.