Bill Edmonds Remembrance this Saturday August 8th
By Gazette Staff Writer — Thursday, August 6th, 2020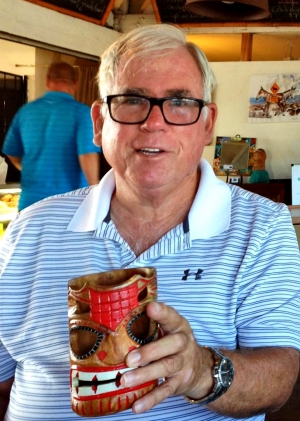 Bill Edmonds
Dear Fillmore Community, it is with a heavy heart that we announce the passing of our Bill Edmonds. To honor his life and legacy, we are inviting you to our home at 248 4th St. this Sat, Aug 8th between the hours of 8am to 11am to drive thru/walk up and contribute to a remembrance table that'll be set up in our front yard. You're welcome to bring a note or item that you associate with Bill. We'd appreciate if you added a brief message with your item that explains its significance. If you'd like to keep your thoughts associated with your remembrance private, please write "private" on you item or note. If you'd like the item returned please put a sticker or masking tape with your name and the word "return" on it.
We will be making a short video to share with you about the remembrance items. Please leave us your email when you come so we can share the link.
We look forward to seeing you. Thank you for having a special place in Bill's big heart. He truly loved his family, friends, and his community. With gratitude, Lynn and family.
In lieu of flowers, please consider making a donation to One Step a La Vez (PO Box 192 Fillmore, CA 93016) or to the Fillmore Lions Club Scholarship Fund.