Arrest Made for Auto Theft, Possession of Narcotics for Sale & Firearms
By Ventura County Sheriff Department — Wednesday, August 5th, 2020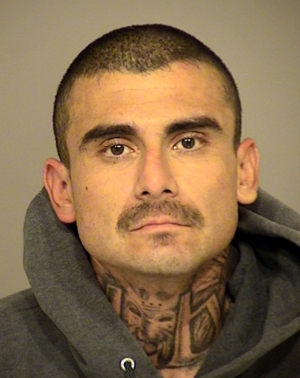 Martin Quezada, 34, Fillmore
On July 21st 2020, the Sheriff's Pharmaceutical Crimes Unit detectives concluded an investigation into known Fillmore gang-member Martin Quezada who was suspected of drug sales. Quezada is a convicted felon which makes him prohibited from possessing ammunition or firearms. Quezada is currently on Post Release Offender Supervision and considered a Serious Habitual Offender.
Detectives conducted a probation search on Quezada, his residence, and vehicle. At his residence, detectives located a stolen vehicle, narcotics, narcotic sales related indicia, a large capacity magazine, 3 handgun magazines, and over 50 rounds of ammunition.
Quezada was arrested and booked at the Ventura County Sheriff's Main Jail for 487(d) PCGrand Theft Auto, 32310 PC- Possession of Large Capacity Magazine, 30305(a)(1) PCProhibited Person in Possession of Ammunition, 11351 HS- Possession for Sales of Controlled Substance, 11378 HS- Possession for Sales of Controlled Substance. Quezada remains in custody with bail set at $50,000.
Prepared by: Detective Jonathan James
Approved by: Captain Brian Slominski
Ventura County Crime Stoppers will pay up to $1,000 reward for information, which leads to the arrest and criminal complaint against the person(s) responsible for this crime. The caller may remain anonymous. The call is not recorded. Call Crime Stoppers at 800-222-TIPS (8477).