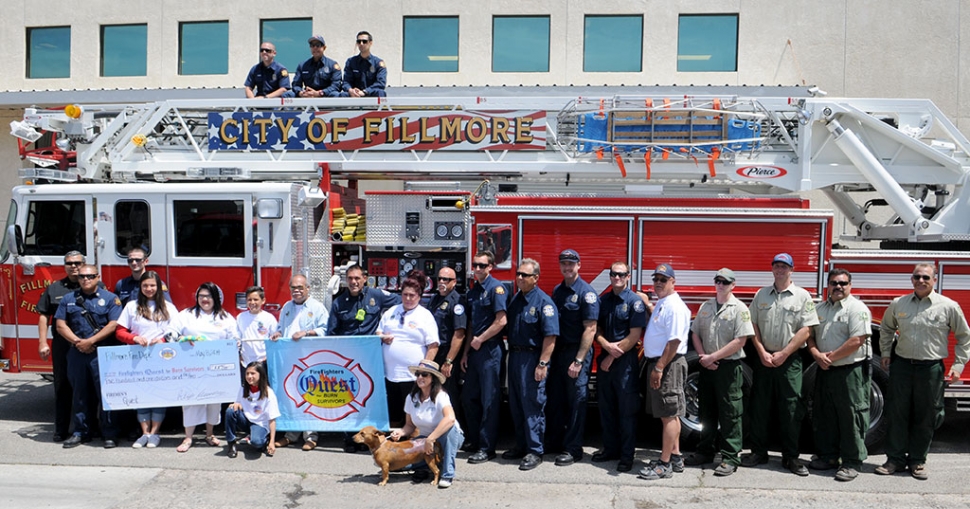 By Gazette Staff Writer — Wednesday, May 14th, 2014
During the week of May 5 – 9, 2014 the 18th Annual Quest Rally travelled throughout California raising funds for
burn survivors and facilities that assist in burn recovery.
The Quest Rally stopped at the Fillmore Fire Department facility on Thursday, May 8th. "Firefighters Quest for Burn Survivors" is a non-profit organization managed by firefighters and civilians who volunteer their services and are dedicated to assist those who have been affected by burn injuries.
The organization hosts several fund raisers throughout each year in which donations are received and distributed on behalf of each donor to local burn centers and foundations as well as burn survivors and their families.