Anguiano Arrested for Felony Possession, Sale Meth & Heroin
By Ventura County Sheriff Department — Wednesday, July 29th, 2020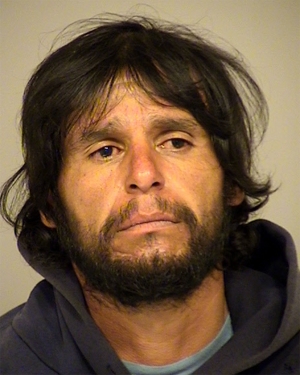 Adrian Anguiano, 39, Fillmore
Deputies arrested a Fillmore man for possession for sale of illegal drugs on July 20, 2020.
On July 20, 2020, at 7:36 a.m., Ventura County Sheriff's Dispatch Center received a call from a Fillmore resident of a suspicious male on the bike path near SR-126 and Sespe Creek. While searching the area, patrol deputies located Adrian Anguiano who matched the description provided by the citizen. During the investigation, deputies discovered Anguiano was on probation for drug related charges. A probation search of Anguiano was conducted and he was found to be in possession of over a pound of methamphetamine and over two ounces of heroin. The found narcotics were packaged in different weights and amounts, indicative of narcotic sales.
Based on the investigation, Anguiano was booked into the Main Jail for felony violations of HS 11378(a) – Possession for sale of a controlled substance, HS 11379(a) – Sale/ Transport/ Offer to sell a controlled substance, HS 11351 / Possession for sale of a controlled substance, and HS 11352(a) / Sale/Transportation/ Offer to sell controlled substance. Anguiano remains in custody with his bail set at $55,000.
The Fillmore Police Department would like to thank members of the public for their on-going support and due diligence in providing information to assist our agency in solving crimes. We are better at what we do because of our community partnerships.
Prepared by: Deputy Veronica Graybill #4569
Approved by: Booking Photo Release: Captain Garo Kuredjian