Anatoly Smolyansky presumed drowned at Lake Piru
By Ventura County Sheriff Department — Wednesday, August 27th, 2008
Anatoly Smolyansky of Los Angeles, CA., 39 years old.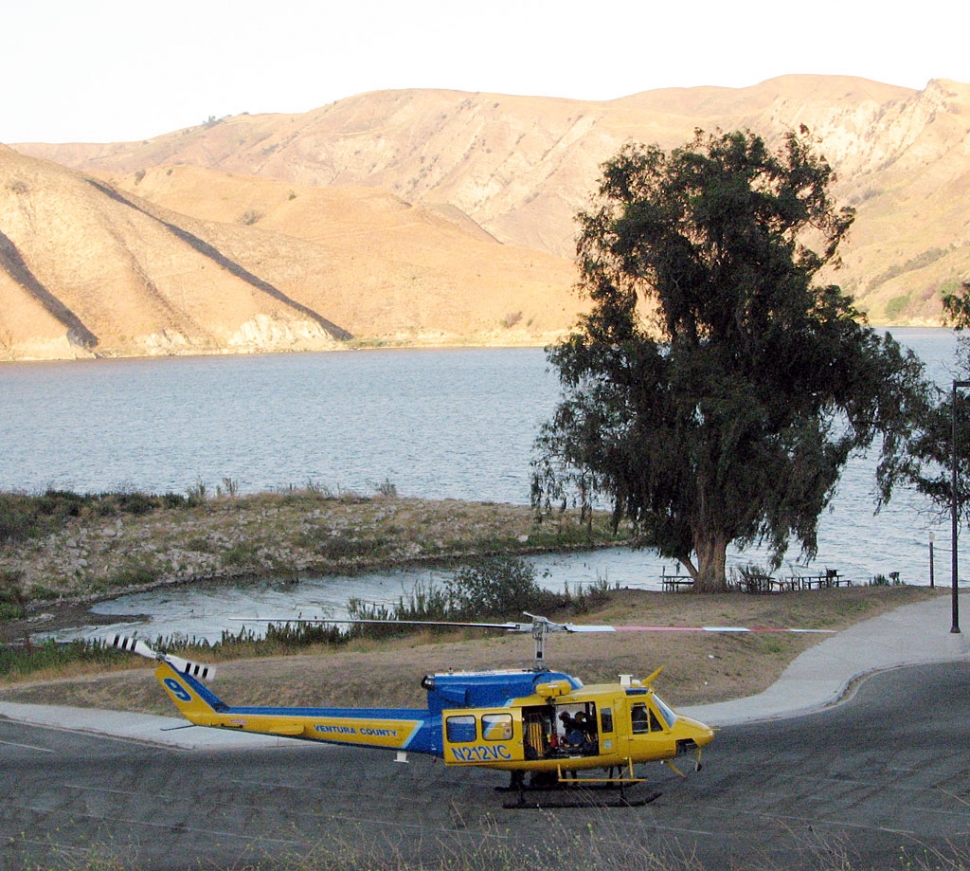 A Sheriff's helicopter was part of the search for a missing swimmer along with the Sheriff's Dive team at Lake Piru.
On the evening of August 25th, Anatoly Smolyansky tragically disappeared under the water at Lake Piru after jumping into the lake to rescue his five-year-old daughter who had fallen overboard. At the time of the accident, the boat was occupied by Mr. Smolyansky and his three children. All of the children were brought ashore safely, but Mr. Smolyansky never resurfaced and is presumed to have drowned.
After the accident, the Ventura County Sheriff's Department immediately deployed resources to the lake, which included a helicopter, a rescue swimmer, and Dive Team. A rescue diver searched under the water for over 40 minutes in lake conditions that allow for only six inches of visibility. In addition to Ventura County Sheriff's Department resources, the initial search utilized 5 Ventura County Fire Department units (including a swift water team), Lake Piru Park Rangers, and approximately 80 volunteers from the Hatzolah Organization of Los Angeles. Search operations continued until approximately 2:00 AM the next morning, but Mr. Smolyansky was not located.
The recovery operation resumed this morning (August 26, 2008) at approximately 7:00 AM. A Sheriff's helicopter and marine resources, including a high tech sonar system were brought to the location. A fifteen member Sheriff's Dive Team, six boats, and approximately 70 volunteers from Hatzolah were involved in the search, which will continue until dusk.
The Los Angeles County Sheriff's Department has offered additional resources, which will arrive in an upcoming operational period. These resources are expected to include a boat, divers, and technical resources (including an underwater remote controlled mini submarine known as an ROV).
If necessary, the search will resume at approximately 7:00 AM on August 27th. In addition to the extremely poor visibility, the search conditions are difficult due to the water depths that range from 30 to 100 feet. The overall estimated area where the search is being concentrated is at least 500 yards by 500 yards. The Ventura County Sheriff's Department would like to thank the organizations that have lent their support to this operation.