American Road Racer killed at Piru Motocross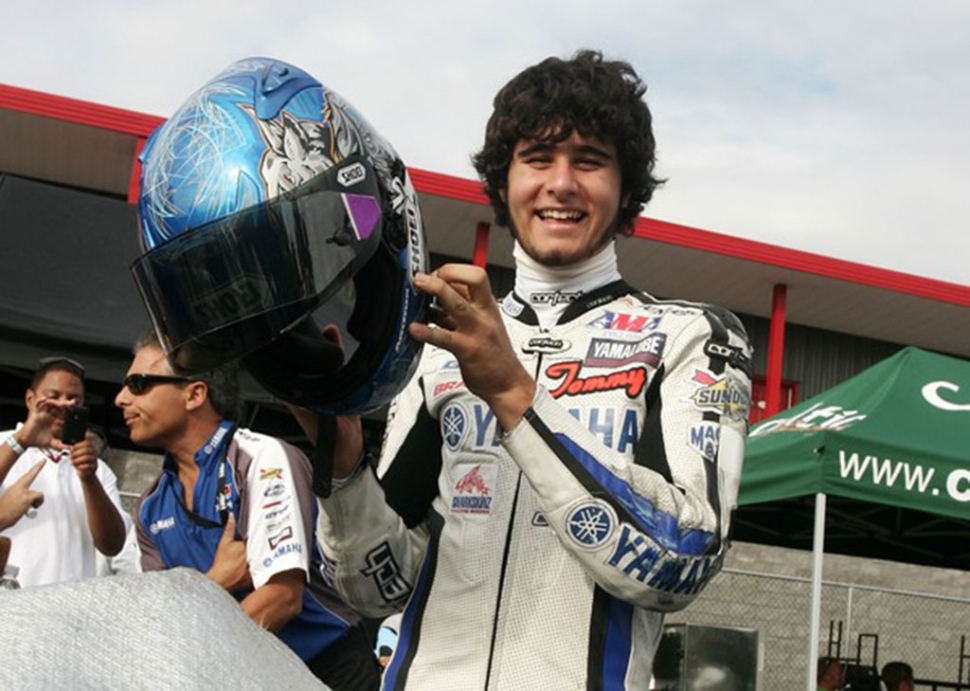 Tommy Aquino
By Gazette Staff Writer — Wednesday, February 5th, 2014
Two motorcyclists collided at the Piru Motocross track on Sunday, killing one and injuring one. A second solo accident also injured a rider.
At approximately 12:30pm Ventura County Fire responded to a head-on accident at the popular motorbike track, located at the 4300 block of Center Street, Piru.
One of the injured was airlifted to Los Robles Hospital, Thousand Oaks, via Air Squad 8; the second was transported by AMR Ambulance to Ventura County Medical Center.
Tommy Aquino, former factory Yamaha rider who most recently raced in the British Superstock Series, was pronounced dead at the scene. He was 21.
According to Road Racing World, Aquino started his AMA Pro Road Racing career at the age of 16 in 2008. He raced five AMA Pro seasons. He achieved one win in the Daytona SportBike class in 2011, when he finished third in the Championship, the highlights of his AMA Pro career. He also earned four Daytona SportBike pole positions during his career and led many races.
In 2013, Aquino rode for Team WD-40 in the 1000cc Superstock class of the British Superbike Championship series, and he won a race, finished on the podium three times and placed seventh in the Championship.
Tommy Aquino is survived by his father Tom, his mother Carrie and his younger brother Michael.