Affordable Housing on Mountain View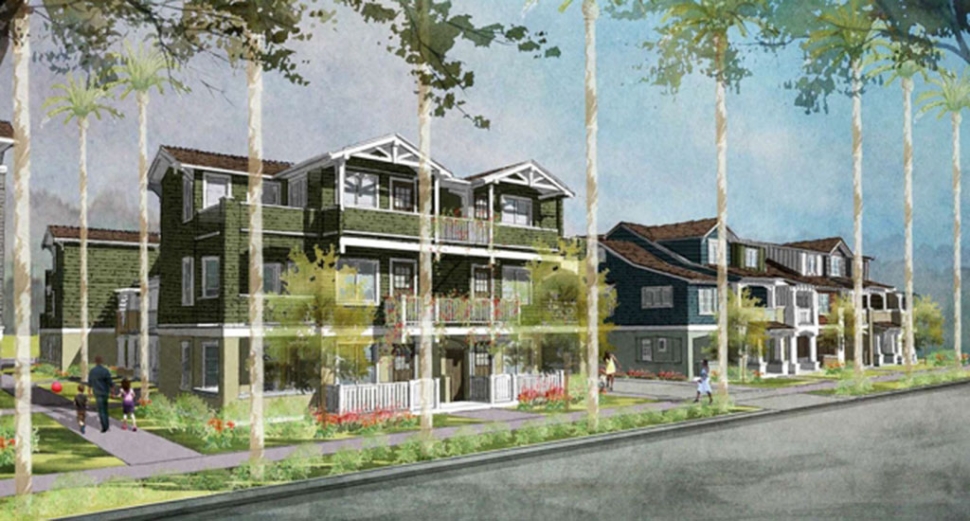 Back in November of this year construction began on 77 affordable workforce housing units at the corner of Mountain View and Highway 126. Above is an architect's rendering of the units.
By Gazette Staff Writer — Wednesday, December 16th, 2020
This housing project is a joint venture with the Area Housing Authority of the County of Ventura. Funding sources for this project come from Ventura County Housing Trust Fund Acquisition Loan, County of Ventura CDBG Funds, State Funds, Area Housing Authority of the County of Ventura Permanent, Loan and Project Based Vouchers, Conventional Permanent Loan, and 4% Tax Credits + Tax Exempt Bond.
The Community Amenities available will be Manager/Services Offices, Community Room, On-Site Library Services In, Partnership With The Ventura County Library System, Two Playgrounds, Outdoor Activity Center, On-Site Laundry, Community Gardens, Picnic/BBQ, Garage Parking and Guest Parking.
For more information visit https://www.manymansions.org/properties-in-development/mountain-view-fil...