Adrian Moreno Homicide Reward Increased
By Ventura County Sheriff Department — Tuesday, May 20th, 2014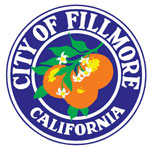 City of Fillmore
The Fillmore City Council agreed on April 8, 2014, at their public hearing, to offer a $10,000 reward for information leading to the arrest and conviction of the person or person(s) responsible for the death of Adrian Moreno.
During the first week of May, the Fillmore Unified School Teachers Association (FUSTA) also agreed to add an additional $2,500 to the reward. Adrian Moreno's mother was a former member of this organization prior to his tragic death.
Anyone with information regarding this crime is encouraged to contact Sgt. Todd Inglis at 805-384-4730. The reward will be paid within six months following the conviction of the suspect(s).
Nature of Incident: Adrian Moreno Homicide Reward Increased
Location: City of Fillmore
Date & Time: May 14, 2014
Unit(s) Responsible: Fillmore Police Department and Ventura County Major Crimes/ Homicide Division
(S)uspects, (V)ictims, (P)arty, (D)ecedent City of Residence Age
Adrian Moreno Fillmore 18
Prepared by: Captain Dave Wareham
Media Release Date: May 12, 2014
Follow-Up Contact: Sgt. Todd Inglis 805-384-4730
Approved by: Captain Dave Wareham
Ventura County Crime Stoppers will pay up to $1,000 reward for information, which leads to the arrest and criminal complaint against the person(s) responsible for this crime. The caller may remain anonymous. The call is not recorded. Call Crime Stoppers at 800-222-TIPS (8477).