Adopt-A-Cop Returns to Fillmore Unified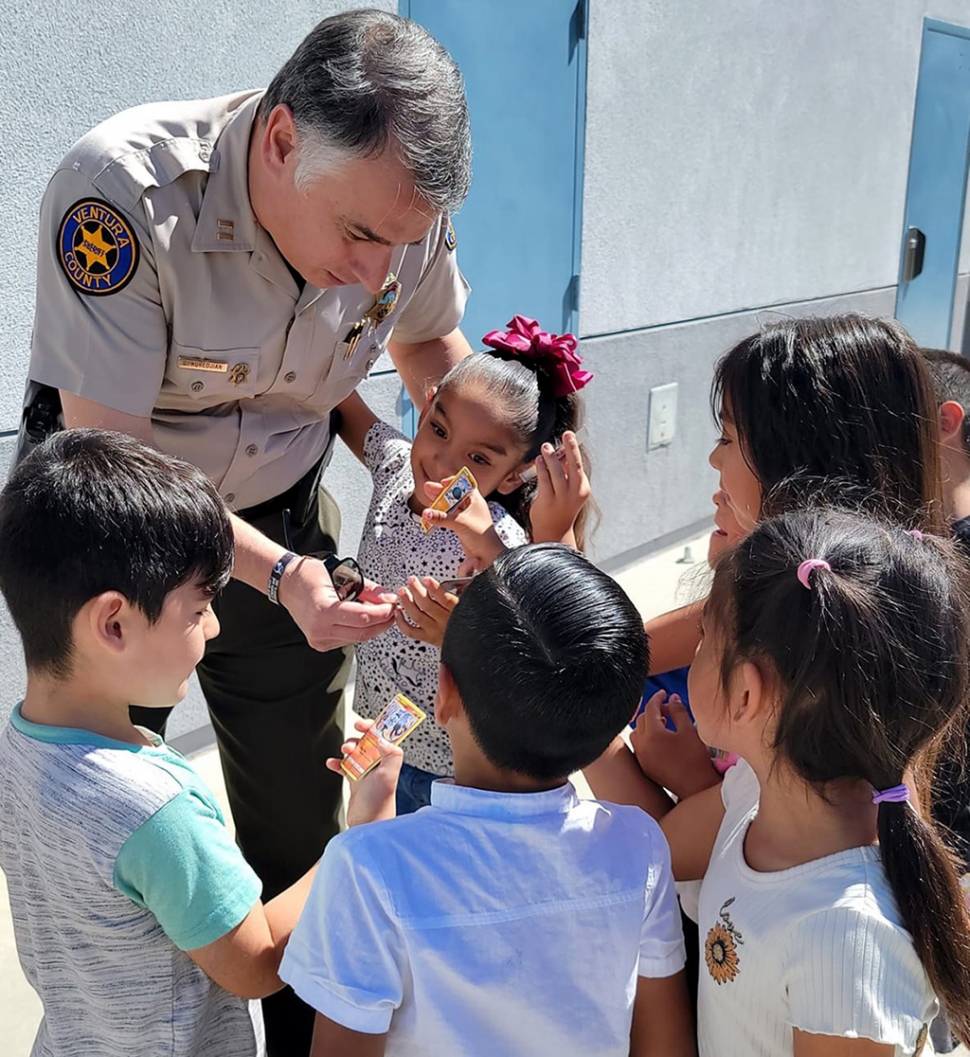 Fillmore Captain Garo Kuredjian spending time with Mountain Vista Elementary students as part of the Adopt-A-Cop program which is being brought back to Fillmore Unified School District. Photo courtesy Mountain Vista Elementary blog.
By Gazette Staff Writers — Thursday, November 3rd, 2022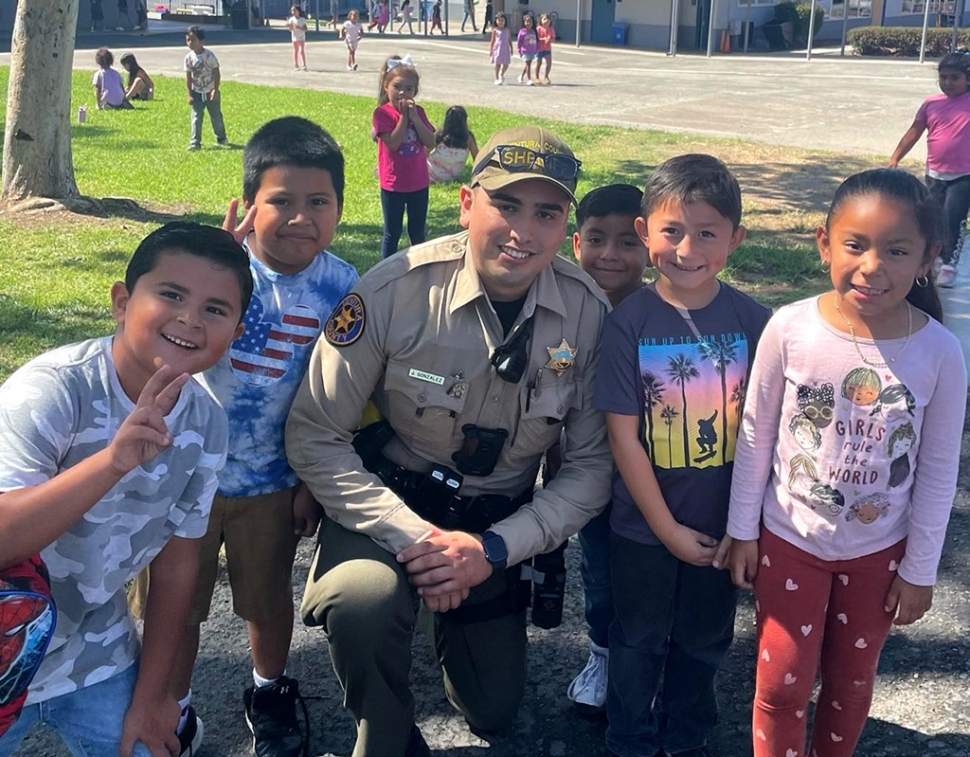 Deputy Gonzalez at San Cayetano Elementary answering student questions and interacting with them during recess, as part of Fillmore Unified School District's Adopt-A-Cop program in partnership with the Ventura County Sheriff's Department. Photo courtesy San Cayetano Elementary blog.
When Chrissy Schieferle returned to Fillmore Unified School District [FUSD] as Superintendent in 2021, she knew she wanted to bring back the very successful Adopt-A-Cop program.
The program originally began back in 2009 when Schieferle, then Principal of Mountain Vista Elementary, became aware of some of her fourth-grade students exhibiting at-risk behaviors. She worked with teacher, Mrs. Nutley, researching prevention/intervention programs used by schools across the country, and were most impressed with the "Adopt-A-Cop" program.
The Adopt-A-Cop program provides elementary students with an opportunity to build positive relationships with cops in Fillmore. The program's goal is for kids to experience the human side of law enforcement through interactive discussions and working with students on teacher designed activities that build character. Students take these positive experiences home and express them with friends and family, further strengthening law enforcement's relationship with the communities of Fillmore and Piru.
Superintendent Schieferle said, "One of our district goals is to build collaborations with the community. The Adopt-A-Cop program is a great collaboration with the Ventura County Sheriff's Department [VCSD]. When I talked to VCSD Captain Kuredjian about restarting the program, he was happy to help and worked to identify deputies excited to work with students at our 4 elementary schools. Captain Kuredjian and the deputies all enjoy interacting with students, playing with them at recess, and recognize the value of being positive role models while building strong relationships with students."