9 Arrests Made in Fillmore/Santa Paula Multi-Agency Santa Clara River Bottom Operation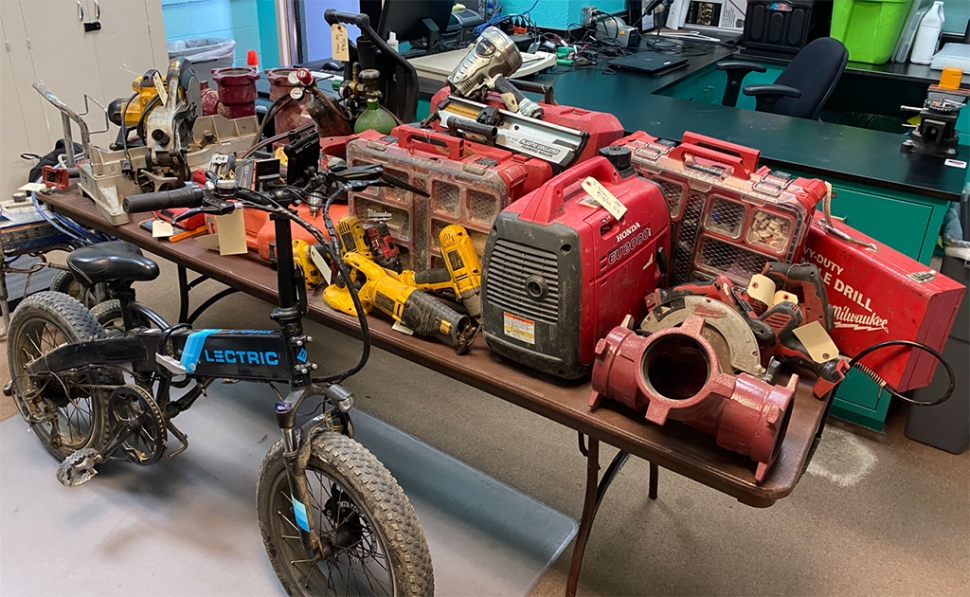 Pictured above is theft evidence collected during a search of the Santa Clara River homeless encampment in Fillmore. Nine people were arrested on various charges including drug possession, possessing stolen property and possession of a deadly weapon. Photo credit Ventura County Sherriff's Department.
By Ventura County Sheriff Department — Wednesday, August 24th, 2022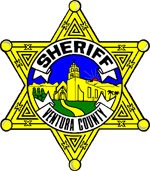 Ventura County Sheriff's Department
The Ventura County Sheriff's Office and the Santa Paula Police Department conducted a joint investigation into several theft related crimes that occurred in their respective jurisdiction.
During the month of July, both agencies had a rise in theft related crimes. During this time, the Fillmore Detective Bureau arrested a 33-year-old Santa Paula transient for stealing approximately 80 feet of telecommunication wires from Southern California Edison utility poles costing the victim approximately $10,000 to replace. The telecommunication lines flanked the roadway of South Mountain Road near Balcom Canyon Road in the unincorporated area of Ventura County near Santa Paula. Both agencies worked together and located evidence related to this theft, which led them to identify suspects living in the Santa Clara River bottom. In addition, the Santa Paula Police Detectives also had evidence the same suspects may be responsible for committing theft crimes within the city of Santa Paula.
The operation resulted in nine people being arrested during the search of the river bottom: two for outstanding warrants and seven for drug charges. One of the nine arrestees had an additional charge of possessing stolen property, and another of the nine arrestees had an additional charge of being in possession of a deadly weapon. All nine arrestees were transported and booked at the Pre-Trial Detention Facility. Various items of recovered property are currently being held at the Santa Paula Police Station pending owner identification.
Anyone with information pertaining to this crime or any other crimes are urged to contact The Fillmore Police Station @ (805) 524-2233 or The Santa Paula Police Department @ (805) 525-4474. The reporting party may remain anonymous.
Nature of Incident: Multi-Agency Santa Clara River Bottom Operation
Location: Santa Clara River Bottom, Ventura County
Date & Time: August 18, 2022 @ 7:00 AM
Unit(s) Responsible: Ventura County Sheriff's Office and Santa Paula Police Department
Prepared by: Sergeant Will Hollowell
Approved by: Captain Garo Kuredjian, Fillmore Police Chief