3 Suspects Arrested for Stealing Catalytic Converters in Fillmore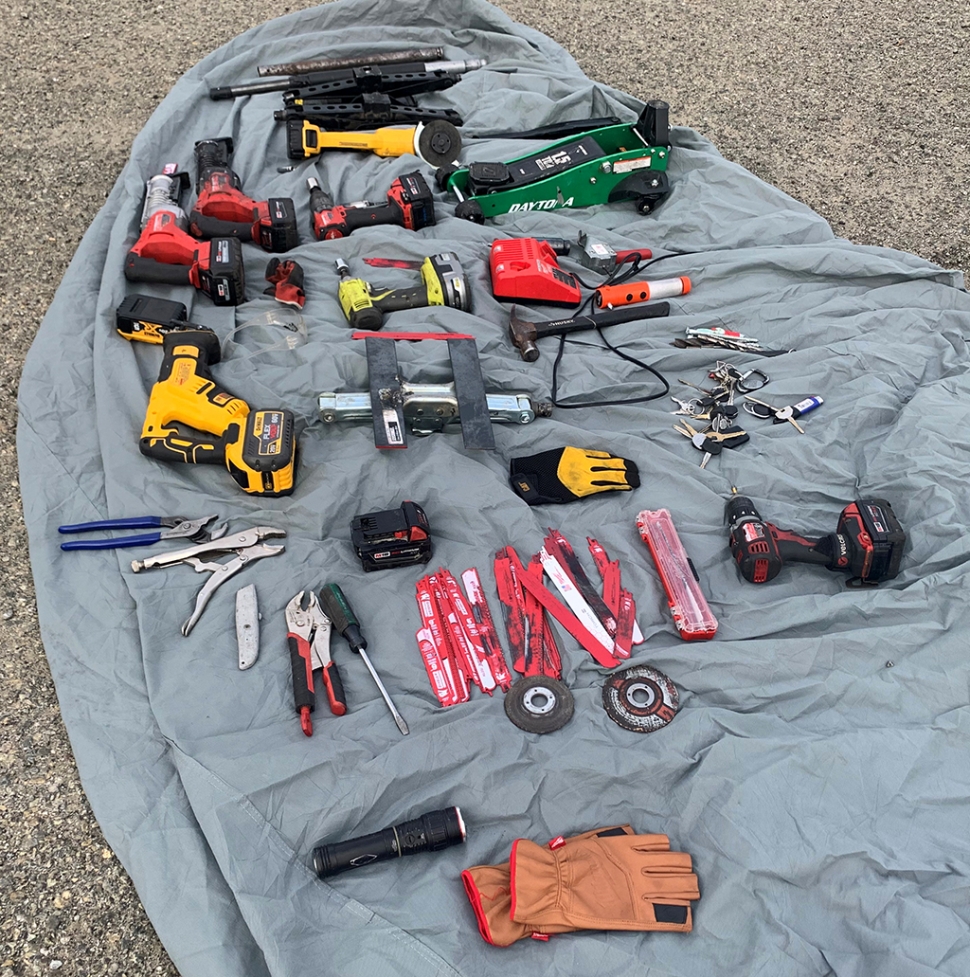 By Ventura County Sheriff Department — Wednesday, April 6th, 2022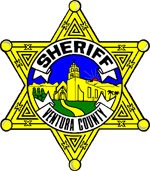 Ventura County Sheriff's Department
Three men from Los Angeles are in custody for stealing catalytic converters, possession of burglary tools, conspiracy, and drug possession charges.
On March 30, 2022, deputies responded to a report of a catalytic converter theft that had just occurred in the 1000 block of King Street in the city of Fillmore. A witness reported they saw two suspicious vehicles speeding away from the location.
Patrol deputies immediately searched the location and were able to locate and stop on one of the vehicles the witness described. The vehicle was occupied by three subjects who were found to be in possession of burglary tools, floor jacks, and illegal drugs (Photographs attached). A floor jack was left behind at one of the crime scenes. In addition, two of the suspects had outstanding arrest warrants out of Los Angeles County.
The investigation revealed four additional theft victims in the same area. Detectives believe that these three suspects are part of a catalytic converter theft ring out of the city of Los Angeles. Detectives believe the second vehicle reported by the witness was also related to the theft.
All three suspect were taken into custody and subsequently booked at the Ventura County Pre-Trial Detention Facility for Grand Theft, Possession of Burglary Tools, Conspiracy to Commit a Crime, and Possession of Methamphetamines. All three remain in custody with each of their bail set at $250,000. Their court date is set for April 4, 2022.
Anyone with information pertaining to crimes of this nature are urged to contact Detective Valdez at the below listed number. The reporting party may remain anonymous.
In an effort to deter would-be thieves and to track stolen catalytic converters, the Fillmore Police Department has teamed up with several local auto repair shops. The below listed businesses have agreed to etch your license plate number and paint a Sheriff's star on your catalytic converter, free of charge. Our goal is to deter a potential thief who might be planning to steal your catalytic converter. As soon as they see the painted Sheriff's star and engraved license plate number, they will hopefully leave your car alone. If your catalytic converter is stolen, law enforcement or a scrap yard will be able to recognize the catalytic converter as stolen based on the markings. You can make an "Etch and Catch" appointment at any of the below locations in the city of Fillmore:
Ernie's Auto Care & Smog De La Rosa Auto Repair
460 Ventura St. 665 Ventura St.
(805) 524-4477 (805) 524-0368
Bob's Radiator Shop Fillmore Auto Electric & Tune
562 Santa Clara St. 405 Central Ave.
(805) 524-2526 (805) 524-7333
When you call for your appointment, make sure to mention it is for the "Etch and Catch" program. We are asking for our community's help to prevent catalytic converter thefts. If you hear strange noises during the night, such as power tools or sawing, if you see a vehicle driving suspiciously slow through your neighborhood or stopped at the side of the road, if you see or hear ANYTHING out of the ordinary, please call Sheriff's Dispatch at 911 or (805) 654-9511. Often, cases are solved when an observant resident calls when something does not seem quite right. For more information on the program click on video link: https://bit.ly/3uS59xL.
Join us in the fight on crime by following us on Twitter @VENTURASHERIFF, Facebook, Instagram@VCSHERIFF, and with Nixle by texting your zip code to 888777 to receive local law enforcement and public safety alerts and advisories.
Nature of Incident: Three Suspects Arrested for Stealing Catalytic Converters
Report Number: 22-41023
Location: 1000 Block of King Street, Fillmore, CA
200 Block of B Street, Fillmore, CA
Date & Time: March 30, 2022 at 2:42 AM
Unit(s) Responsible: Fillmore Police Department Patrol Services, Fillmore Detective Bureau
(S)uspects, (V)ictims, (P)arty, (D)ecedent City of Residence Age
(A-1) Luis Zepeda, Los Angeles, 36
(A-2) Ernesto Carbajal, Los Angeles, 31
(A-3) Pedro Martinez, Los Angeles, 32
Prepared by: Detective Sergeant Hollowell
Approved by: Captain Garo Kuredjian
Ventura County Crime Stoppers will pay up to $1,000 reward for information, which leads to the arrest and criminal complaint against the person(s) responsible for this crime. The caller may remain anonymous. The call is not recorded. Call Crime Stoppers at 800-222-TIPS (8477).