14 Rescued from Overturned Boat Accident at Lake Piru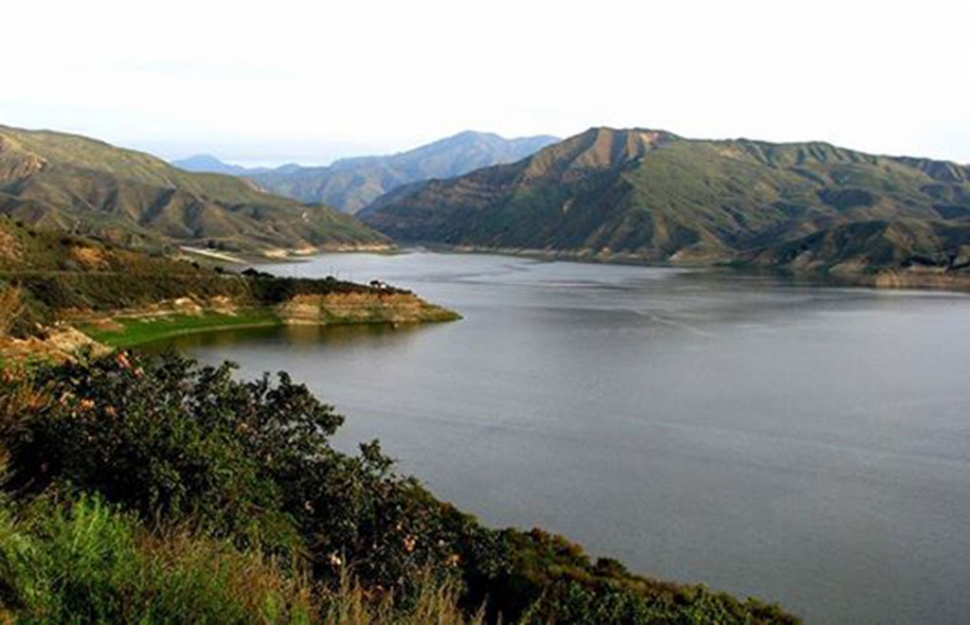 Lake Piru in enjoyed by surrounding communities for its boating, fishing and swimming. Waters can get rough in the high afternoon winds, as they did Sunday when a boat carrying 14 overturned.
By Gazette Staff Writer — Wednesday, June 18th, 2014
A boat overturned on Lake Piru Sunday, causing the rescue of 14 people from the cold waters. Ventura Fire personnel rescued all the victims.
A call went out from a park ranger at 4:30pm, reporting a capsized boat in the north end of the popular recreational lake. It was reported that the 16-foot vessel was cited for having too many people on board and not enough life jackets. The Sheriff's Department said rough waters and high winds also contributed to the incident.
Five adults, and nine children, ranging from infants to eight years old, were on board the overloaded boat. Most of the children were wearing life vests.
The Ventura County Fire Department responded with three engine companies, four ambulances and the Sheriff's helicopter at the scene. The helicopter was cancelled when a medi-vac helicopter out of Los Angeles County was called to transport two patients to the hospital. Another seven patients were taken to local hospitals by ambulance. The rest were treated at the scene and released. Only minor injuries were reported.