Obituary
Frieda Ruth Garcia (1959-2019)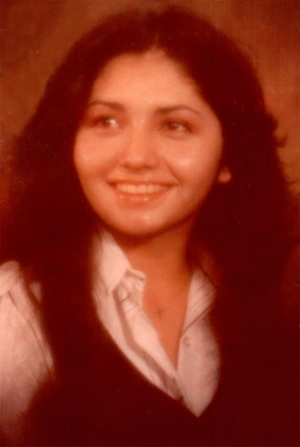 Frieda Ruth Garcia (1959-2019)
Dear family and friends, our beloved Frieda entered into Heaven on Sunday, March 10th, caressed by her devoted mother Viola and nieces Tina and Selena by her side; she carries with her the love of her father and mother, and all of her family members and close friends. "Just as I was with Moses, so I will not leave you or forsake you." Joshua 1:5
Frieda Ruth Garcia was born on October 22, 1959, to Viola and Louie Garcia. She was raised with her six siblings in Fillmore and attended the local elementary schools and high school. While at Fillmore High, she joined the marching band and learned how to play the clarinet.
She graduated from Fillmore High in 1977 and continued her education at College of the Canyons in Valencia where she enrolled in interior art and design. It was her natural creativeness that drew her to interior design and later floral design. While attending school, she was hired to work at Flowers by Richard. It was there that she developed her skills and talent in the industry.
In 1991, the Floral Gallery opened on highway 126, Frieda being the proud owner. She designed lovely arrangements and held floral classes for local residents. Frieda loved spending time with her nieces and nephews; with her close friends, she traveled to places like Hawaii and Mexico. You are deeply missed by all, but we are content in knowing that you are flying with the Angels in Heaven.
A rosary and mass will be held to honor of our loved one on Thursday, March 21st, at 9:30 a.m. at St. Francis of Assisi Church 1048 Ventura St. in Fillmore, burial to follow at Bardsdale Cemetery. The Garcia family would like to extend a heartfelt thanks to Buena Vista Hospice Care for their compassion and support.