Obituary
Freddie Franklin Vest (1941-2019)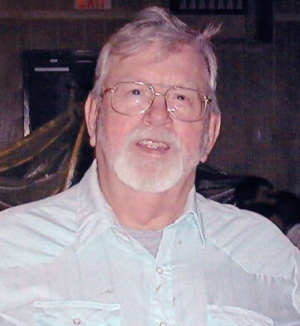 Freddie Franklin Vest (1941-2019)
Freddie F. Vest, age 78, of Fillmore passed away peacefully at home on December 16th, 2019.
Mr. Vest was born May 17th, 1941, in Birmingham, Alabama to Marlon Eugene and Bertha Lee (walker) Vest. He was a longtime resident of Fillmore, Ca. He served in the U.S. Army, following his discharge from the army he worked for Fillmore /Piru citrus, Hardison Ranch as a truck driver Hauling citrus for several years and worked as a roustabout Forman in the oil fields until his retirement.
He enjoyed watching western movies, reading western books, Baseball-loved his Dodgers, hunting, gardening, but his passion was fishing. He loved spending time with his wife, children, grandchildren and Family. He was an Auxiliary Volunteer at the Fillmore convalescent center and volunteered his time at the local food share. He was a loving Father and will be deeply missed by all Family and friends.
He preceded in death by his wife Mary Katherine Vest, daughter Sheila Ann Vest, Father Marlon Vest, mother Bertha Taylor, sister Pauline Massingale, sister Janie Webster, brother Roy Taylor and brother David Taylor.
He is survived by his sons Kenny Vest, Freddy Jr. (Christine) Vest, granddaughter, Toni (Ilyes) Gousasmia, grandsons Michael (Danielle) Alcantar, Mark (Chella) Alcantar and Isaac Montoya. Along with numerous nieces and nephews. Siblings; James (Sherie) Vest, Kennie Vest Sr., Alma Taylor, Nancy (Keith) Cottrell and Betty Miller.
Funeral Services will be held on December 27th, 2019, at Funeraria Del Angel in Santa Paula, 128 South Eighth Street Santa Paula. Viewing from 8 A.M.-10 A.M. funeral services 10 A.M-11 A.M.