Obituary
Fred Eugene Carpenter, Jr. (1936-2019)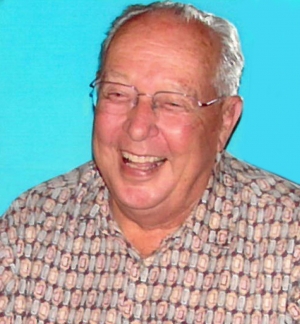 Fred Eugene Carpenter, Jr. (1936-2019)
Fred Eugene Carpenter, Jr. joined his father, mother and younger brother, Craig, in heaven on April 27, 2019 at the age of 82. Fred, or Freddie, as some in his family still call him, was born on September 19, 1936 to Fred, Sr. and Thelma Carpenter. The birth took place in their home on Mountain View in Fillmore, California.
Fred was raised on the Leavens-Goodenough Ranch between Fillmore and Piru where his father worked. He was taught from the very beginning that the Bible is where the truth about life and God are found and that eternity with God only comes through faith in Jesus Christ.
Fred was a gifted athlete who played football, baseball and basketball at Fillmore High School. In those days, the Fillmore Flashes competed against much larger schools than they were, and yet their successful sports programs in the 1950's were known to defeat these teams.
On November 18, 1956, Fred married Evelyn Welchhance. They raised three children in the same Christian environment in which they had been raised themselves. Fred became a certified land surveyor, and after years working in the field, he spent most of his career as a partner at Benner and Carpenter Civil Engineering and Land Surveying in Santa Paula, California.
But more than the events and achievements, what was most significant about Fred was who he was. His positive and friendly personality won the hearts of people of all ages throughout his life. Those blessed to be family members received steadfast support, encouragement and wisdom, as well as unconditional love from him. Fred's family is grateful to all those who brightened his life over the years. We know that he appreciated each and every one of you.
Fred is survived by his brother, Larry Carpenter (Jeannie), daughters Terri Nevlin (Rick), Tracy Hackney (Chuck), son Matthew Carpenter, grandchildren, Brandon (Belinda), David and Gordon Griffith (Grace), Ryan Hackney, Elyse Patierno (Mark), and six great-grandchildren, Luke, Micah, Josiah and Rachel Griffith, and Nicholas and Sammy Hackney. Over the last ten years, Fred enjoyed the devoted companionship of Louella Hoover. We are all deeply thankful for the gift of Fred's life. There will be a Memorial Service on Saturday, June 1, at 11:00am at Faith Community Church's location on the corner of First Street and Central Avenue in Fillmore.