Obituary
Frankie Lee Hibbard (1926-2015)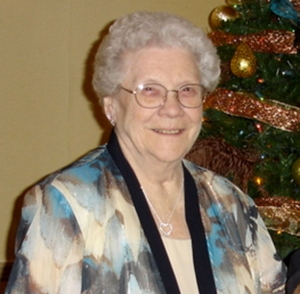 Frankie Lee Hibbard (1926-2015)
Frankie Lee Hibbard, 88, died peacefully in her sleep, at home, on Thursday, April 30, 2015, in Cleveland, TN, after a brave three year battle with cancer.
Frankie is survived by her loving husband of 72 years, Loy Hibbard; her son Jimmie (Gigi) Hibbard; Jim's son Jeff (Rosary) Hibbard, and Jeff's mother Cheryl Nichols, all of Cleveland; son Ricky (Debbie) Hibbard, and their children, Stacy (Heidi) Hibbard and Stephanie (Berkeley) Dains; daughter Terrie (Michael) Metzler; Terrie's children April (Sean) Hastings and Justin Tipps, all of Ventura County, CA; daughter Lynn (Daniel) Hernandez, and their children Joey and Alyah, of Cleveland, TN; Lynn's children, Air Force First Lieutenant Ashley (Chad) Van Winkle, Oklahoma City, OK and Melissa (David) Wilhelm of Lake Tahoe, CA; Frankie's brother Jack (Faye) Dixon of Flagstaff, AZ; and many grandchildren, great-grandchildren, nieces and nephews.
She is preceded in death by her parents, Frank and Mabel (Owen) Dixon; son Gary Hibbard; sisters Polly Ogden, Louise Harper and Marie Allen; and brother Odell Dixon.
Frankie was born on November 29, 1926 in Hastings, Oklahoma. She was a long time resident of Fillmore, CA, where she raised her family and was loved by all who knew her. She was the pillar of strength for her entire family, and we will miss her wonderful smile, her infectious laughter, and nurturing spirit. She was a member of First Baptist Church in Cleveland, TN. She belonged to the Oriental Shrine Club of Ventura County, CA. She enjoyed camping with the "Rig-Runners" of Ventura County, CA; crocheting; bowling; and making crafts of all kinds for her family members.
Interment will be at Chattanooga National Cemetery, at a date to be determined. The family would like to thank Dr. Krueger and her staff; Dr. Virostek and her staff; Dr. Waycaster and her staff; Dr. Campbell and his staff; and Dr. Bacha and his staff, for the kind and compassionate care they provided over the years of her residence in Cleveland, TN.