Obituary
Francisco Alba Becerra (1952-2021)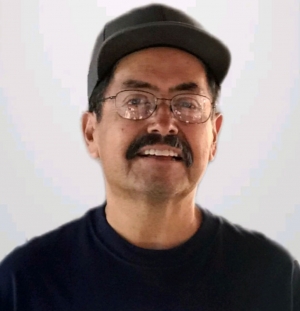 Francisco Alba Becerra (1952-2021)
On the morning of February 13th, 2021 our Dad Francisco Alba Becerra or as most of you knew him as Frank or Panchito passed away peacefully at the age of 68.
Dad was born on June 19th, 1952 in Purisima, Guanajuato Mexico to Ramon and Genoveva Becerra. He was the youngest of 8 siblings. Frank graduated from Fillmore High School in 1970 and soon after enlisted in the United States Army. He took great pride about the time he spent serving our country. The stories he would share about being in Germany were the best. After being honorably discharged 2 years later, he returned to Fillmore where he began working at Fillmore-Piru Citrus Association for the next 38 years.
In between that time, he met our mom Gloria. Having settled down in Fillmore after they got married, they had 4 beautiful girls. Dad had no chance in a household filled with all girls. He was always so patient and understanding but most importantly he supported all our decisions. He wore the "girl dad" crown proudly. He did so much for all of us that we will always be grateful for him.
Frank unexpectedly took early retirement 11 years ago due to a massive heart attack while vacationing in Las Vegas. With all the free time on his hands, he enjoyed going for early morning walks down Central Ave. In the evenings you would catch him watching his favorite TV shows or the latest movies with Mom. He also loved watching sports. He was a huge fan of soccer which included his favorite teams Cruz Azul and Leon. Once a week he would make us frijoles de la olla and fresh orange juice from his favorite tree in the backyard. Weekend BBQ's were a must at our house as well. And if you knew him, he always looked forward to taking Mom on their spontaneous road trips to Las Vegas. The best part about being retired was getting to spend more time with family and enjoying the grandkids that entered his life at just the right moment.
Frank is survived by his wife who was also his best friend, Gloria Ayala Becerra. His daughters Rosalyn and Tiffany Becerra, Priscella (Jose) Murillo and Susan (George) Murillo. His grandchildren Phoenix Francisco, Kamille Alexa and Audrey Rose Murillo. He is also survived by his siblings Antonio Becerra, Felipe (Angeles) Becerra, Antonia (Francisco) Perez, Guadalupe Gamino and numerous nieces, nephews, extended family and many friends. He was preceded in death by his parents Ramon and Genoveva Becerra, his sisters Soledad Tapia and Alejandra Huerta and brother Cosme Becerra.
Funeral services are on Wednesday, March 10th. A viewing will be held at The Perez Family Funeral Home in Fillmore at 8:30am. Outdoor mass at Saint Francis of Assisi church at 10am followed by a burial service where he will be laid to rest at Santa Clara Cemetery in Oxnard.