Obituary
Floyd K Legan Jr. (1924-2018)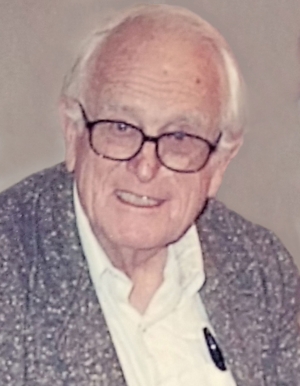 Floyd K Legan Jr. (1924-2018)
Floyd K. Legan Jr. passed away in his sleep on August 7th 2018 in Oxnard, California. Born on June 6th 1924, to Floyd and Cecelia Legan at the Cottage Hospital in Santa Barbara. The Legan family resided in Santa Barbara for 14 years while Floyd attended Den Grammar School on the Dos Pueblos Ranch, Elwood Grammar School in Gaviota, and the La Cumbra School in Santa Barbara. In 1939 the Legan Family moved to the Legan Ranch in Fillmore, where Floyd attended and graduated from Fillmore High School in 1943.
Floyd entered the US army in June 1943, and served until late 1945 in the Philippines as one of the "Remington Raiders." After an honorable discharge, Floyd went on to attend to attend Woodbury College/University, where he received a degree in public accounting, which he practiced until 2015. Floyd was also active in the day-to-day operations of the family ranch.
Floyd was an active member throughout his life with the Fillmore First United Methodist Church, Piru United Methodist Church, and the Bardsdale United Methodist Church.
Floyd was very thankful for the many years love and care given to him by Andrea, Bryan, and Wyatt.
In lieu of flowers, contributions may be made to the Bardsdale United Methodist Church.
Graveside services will be at the Bardsdale Cemetery on August 25th at 9:00AM.