Obituary
Floyd Charles Lowe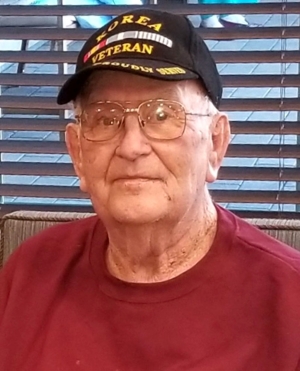 Floyd Charles Lowe
Floyd Charles Lowe, age 89, a former long term resident of Fillmore, CA died peacefully with his wife by his side, on October 31st, 2019. He was lovingly referred to as Bud or Bubba by all who knew him.
Bud joined The United States Navy at the young age of 17 where he proudly served his country from 1947 to 1951 fighting in the Korean War. Soon after the navy, he met and fell in love with Marlene Dortha Snow and married her in holy matrimony on July 26th, 1952. Bud and Marlene started their lives off together by first purchasing land and building their home in Fillmore, CA. They soon welcomed their beloved son, Jeff, into the world and he filled their hearts and home with love. Soon after, they built their heavy equipment company from the ground up and proudly called it Lowe Construction. Bud was a hard working and successful business owner and a proud member of the Operating Engineers Union. Bud was a generous and caring man. He always tried to make an effort to share his knowledge and resources with others' in hopes that it would assist in advancing their personal and/or professional goals. Bud was very active in the Fillmore community where his passion shone through the most in the Fillmore Historical Museum. He also had a great passion for the efforts of the Free Mason Society.
Bud leaves behind his wife, Marlene Lowe of 67 years, his Grandchildren, Great Grandchildren, as well as many other family members and friends. He has joined his Parents, beloved Son, and Great Grandson in Heaven.
Services will be held on Monday, November 25th at 11am, located at Bardsdale Cemetery. All is welcome.