Obituary
Florence Schor (1922-2015)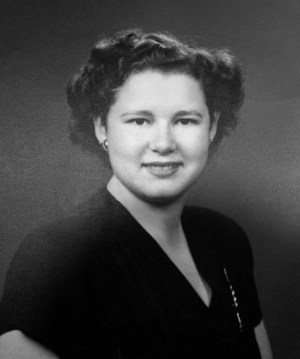 Florence Schor (1922-2015)
Florence Schor was born on March 11, 1922 in New York where she grew up. She was one of four siblings (Alexander, David and Irwin ) and the only girl. She moved to Van Nuys in southern California and finally to Fillmore in Ventura County where she lived for most of her adult life.
She combined her passion for natural health and common sense and opened a health food store in the San Fernando Valley. When She moved to Fillmore, she opened a health food store in Santa Paula and served that community until she retired.
She loved Fillmore. But she loved her dogs even more. Her last dog, Sunny, was her full time companion until he died in the late 2000's. Because of failing health, Florence moved to Fillmore Convalescent Center (now Greenfield Care) in 2010. She always said she wanted to live until she was 93 and she did! She died of complications due to old age and Parkinson's on September 26, 2015. Until the onset of the disease, she rarely took medicine. She is survived by her niece, Joan Johnson, her nephew, Robert Schor her sister-in-law, Nora Schor, and her great nephews, Adam Doberne-Schor and Ben Schor.