Obituary
Filomeno (Memo) Martinez (1920-2015)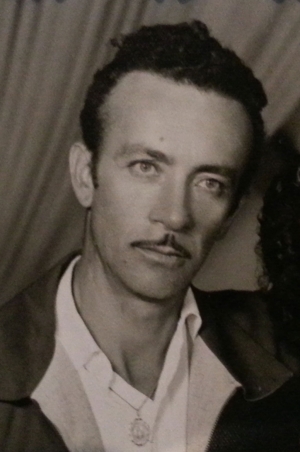 Filomeno (Memo) Martinez (1920-2015)
Filomeno (Memo) Martinez, 92, of Fillmore, CA. went to be with his Lord and Savior on Monday, January 26th, 2015. He passed away very peacefully surrounded by his family.
He was born in Jalostotitlan, Jalisco Mexico. He was a resident of Fillmore for over 55 years.
Memo as he was known by his friends, leaves behind five children Blanca Martinez, Jose Martinez, Filomeno Martinez, Oralia Herrera, Rosa Linda Bradford and numerous grandchildren.
He was preceded in death by his loving wife, Baudelia (Delia) Martinez and two children, Sofia & Georgie Martinez.
He enjoyed being with his family and spending time with his horses. His great joys were instilling the values of the love of Our Lord, the love of family, education and charity onto his children.
The family wishes to thank all of his friends for the love that they have shown their father and grandfather.
Arrangements are under the direction of Robert Rey Garcia Jr. Funeral Services (805) 203-8850.
The rosary will take place on Tuesday, February 3rd at 7:45 PM at St. Francis of Assisi Church in Fillmore. The funeral service mass will be held on Wednesday, February 4th at 10 AM at St. Francis of Assisi Church. Burial will immediately follow at Bardsdale Cemetery.