Obituary
Evelyn LaVerne Foster Moser (1937-2018)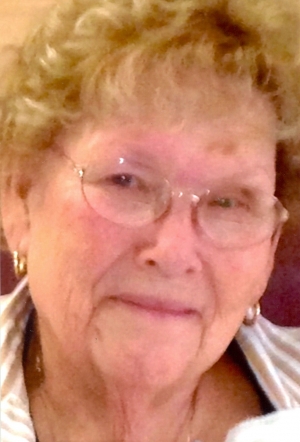 Evelyn LaVerne Foster Moser (1937-2018)
Evelyn LaVerne Foster Moser, 80, of Pocahontas, Arkansas, passed away on Wednesday, July 25, 2018, at the Five Rivers Medical Center in Pocahontas. Evelyn was born on Friday, November 5, 1937, in Swifton, Arkansas to Charles T. Foster and Evah E. Henderson Foster.
Evelyn was a loving wife, mother, daughter, sister, grandmother, great grandmother, aunt and friend.
Evelyn is preceded in death by her parents Charles T. Foster and Evah E. Henderson Foster, husband Jake A Moser, son Charles Moser, brother Talmadge Foster, sister Charlotte Erickson.
Survivors include children Vickie J (Debbie Pocwierz) Bennett of California, Kenneth A. Moser of Arkansas and Evelyn L. Moser of Arkansas, sister Freddie D. Gregory of Arkansas; grandchildren Amanda D. (Billy) Warren, Katelyn C. (Dallas) Allen, Jacob W. Moser, Jillian A. Moser, Henry D. (Tiffany Mares) Bennett III, Kaytlin T. (Shaun) Holton, Mallissa M. (Johnny) Long, Jeremy J. (Jessica) Moser, Evelyn L Moser II, David G. Turk Jr. and Stephanie Pocwierz; great grandchildren Justin, Landyn Bentlee, Kahrlee, Madison, Lillyann, Kali, Dallas Jr., Eva, Aiden, Gavin, and Kale; many nieces, nephews, friends and loved ones, special canine friend Bella.
Evelyn was a wonderful Nonnie to many, many souls throughout her lifetime.
Visitation will be held Thursday, August 2, 2018 from 9am-11am at Skillin-Carroll Mortuary 600 N. Central Ave., Fillmore; following Graveside Service at Bardsdale Cemetery 1698 S. Sespe St., Fillmore.
Celebration of Life following at El Pescador Restaurant 1305 Ventura St. (Hwy 126) Fillmore.