Obituary
Evelyn Cozier Grove (1920-2012)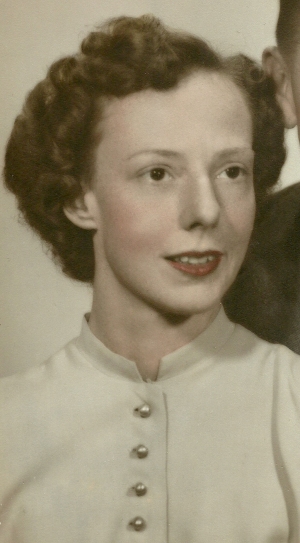 Evelyn Cozier Grove (1920-2012)
Evelyn Cozier Grove passed away on Thursday, July 5, 2012.
Evelyn was born in Omaha, Nebraska on November 6, 1920 to parents, Ethel and Harold Cozier. She attended Fillmore Elementary School with two sisters, Doris and Eileen. Evelyn graduated from Fillmore High School in 1938, Santa Barbara State College in 1942, and graduate work at the University of Washington in Seattle.
She married Hollis Grove on October 25, 1946, and lived in Kimberly, Idaho from 1946 to 1950, moved to Seattle, Washington from 1951 to 1956 where she taught first and second grade. Evelyn moved to Mesa, Arizona in 1957, then to Long Beach, California where she again taught first and second grade. She moved with Husband, Hollis to Las Vegas, Nevada and taught first and second grade from 1959 to 1960.
Evelyn arrived in Ventura in 1960 and taught first and second grade at El Camino, Will Rogers and Junipero Sierra schools until retirement in 1977.
She was preceded in death by her parents; her husband Hollis Grove, her Sister Eileen and good friend Glen Marcus. Evelyn is survived by Sister Doris Kennedy and many nieces and nephews.
Evelyn dearly loved cats, gardening, and telling jokes. She attended weekly business discussions at the Senior Center, bingo at McDonalds, enjoyed walking in the mall, San Buenaventura Women's Club, and College Methodist Church.
Upon her request, no services will be held.
Arrangements are under the direction of the Ted Mayr Funeral Home and Crematory, 3150 Loma Vista Rd., Ventura. Condolences may be left at TedMayrFuneralHome.com.