Obituary
Esteban Perez Vasquez (1921-2013)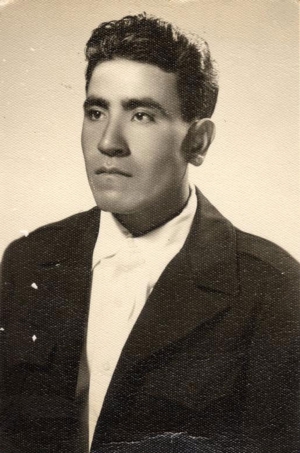 Esteban Perez Vasquez (1921-2013)
Esteban Perez Vasquez, beloved father, grandfather, and great-grandfather passed away peacefully on February 3, 2013. He was born on August 3, 1921 in Jaltomate, Aguas Calientes, Mexico. In 1954, he married his wife Josefina and they were married for 44 years and had five children.
He worked in agriculture for over 30 years. He enjoyed spending time with his grandchidren and always willing to help his family and friends. He also enjoyed traveling to Mexico with his wife and enjoyed gardening.
Esteban is preceded in death by his wife, Josefina Vasquez, and his son, Pedro Vasquez. He is survived by his sons, Fernando Vasquez and wife Kathy; Ismael Vasquez and wife Carmen; Ruben Vasquez and wife Leticia; and daughter, Celia Rodriguez and husband Roberto. He also leaves 10 grandchildren and four great-grandchildren.
Funeral Services honoring his life will be held on Friday, February 15 at St. Francis of Assisi Church, 1048 W. Ventura Street, Fillmore, beginning first with the recitation of the Rosary at 10 am and followed by the Mass at 10:30 am. Burial to follow immediately at Bardsdale Cemetery.