Obituary
Esperanza Vasquez (1940-2014)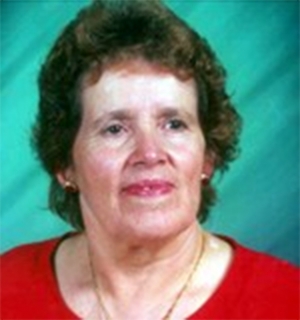 Esperanza Vasquez (1940-2014)
Esperanza Vasquez passed away on October 08, 2014 after a lengthy illness. She was born on June 09, 1940 in Durango, Mexico. She was a resident of Ventura County for 40 yrs. and lived in Fillmore California. She was a cook for 25 yrs. which was her hobby.
Preceded in death by 9 sibling 3 brothers 6 sister, she was the oldest of all 9.
Esperanza is survived by daughters Mary Gonzalez(Juan Pablo), Lourdes Vasquez, sons Juan Manuel Vasquez (Maria),Oscar Vasquez(Delia), Raul(Roy)Vasquez, granddaughter Michelle Garcia, grandsons Anthony Flores, Art Vasquez, Nicholas Flores, Jonathan Flores, granddaughter Jessica Vasquez, grandsons Andres Vasquez, John Paul Gonzalez, Juan Manuel Vasquez Jr., Oscar Navarro, Jacob Navarro, Anthony Gonzalez, Luis Miguel Vasquez and great- grandson Joseph Andrade.
Visitation will be held on Sunday October 19, 2014 from 3pm to 9pm with Rosary to be at 6pm at San Salvador Mission Church 4046 E. Center St., Piru. Funeral Mass will be held on Monday October 20, 2014 at 10:00am at San Salvador Mission Church. Place of burial to follow at Piru Cemetery.
Funeral arrangements are under the direction of Skillin-Carroll Morturay 600 Central Ave. Fillmore, California (805) 524-0744.