Obituary
Erma Herrera Vargas (1949-2016)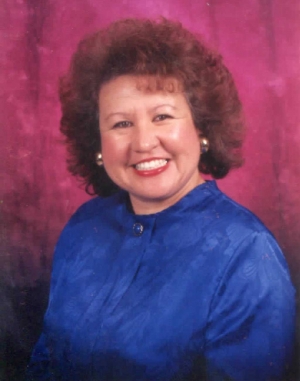 Erma Herrera Vargas (1949-2016)
Our beloved mother, grandmother and sister Erma Herrera Vargas , passed away peacefully at home on August 24th 2016 at the age of 66 after a 3 year courageous battle with breast cancer.
Erma was born on October 20th, 1949 in Santa Paula, California, to Manuel and Ruth Vargas. Erma lived in Fillmore her entire life and graduated Fillmore High School. She worked at Fillmore Citrus and soon married, after marriage, she opened an in-home daycare for many years, she also cooked and cleaned for the belated Father Luke Zimmer and the Seminarians here in town, she was also a care giver for 30 years until she was diagnosed with stage 4 breast cancer.
Erma was a devout Catholic and her passion was praying the rosary and her special love were the Divine Mercy prayers. She loved Eucharistic adoration, confession, and Mass. Erma brightened the room when she walked in. Her laugh was contagious and was always very positive. A lot of people came to follow Jesus through her kindness and instruction. She was an outstanding cook, one year she devoted every Friday of lent to make pots of soup for all to enjoy in the parish hall after the Stations of the Cross. She helped any parish group that needed her and was an active member of the Guadalupanas and Rosary Makers.
Erma was also a devoted mother and grandmother; she enjoyed spending time with her family, daughter Rosanna (Arnold) Muñoz and their children Bryan, Jocelyn, Matthew, and Mia, also her daughter Monique Cervantes and her children Tatyana, Hector, Natalie, Lailah, and Kayluhb. She enjoyed taking her grandchildren on Fridays to pray the Divine Mercy whenever possible and teaching them how to become closer to god. She also enjoyed cooking and baking with her grandchildren especially during the holidays. She loved attending her grandchildren's games whether it'd be soccer or softball and was always on the sidelines cheering them on. Erma is survived by her two daughters Rosanna (Arnold )Muñoz and Monique Cervantes, nine grandchildren, brothers Edward, Manuel, and Arthur Vargas, and numerous nephews, nieces, aunts, cousins, and godchildren. She is preceded in death by her parents Manuel and Ruth Vargas.
The family would like to thank the oncology department staff at VCMC, Doctor Rosenberg and Doctor Larks for taking such a wonderful care of our mother, and Esther Taylor of the Jatamansi Center. And great big thank you to Ventura Convalescent and especially to their physical therapy department. Thank you to the hospice from Assisted Home Care. We would also like to thank all the wonderful volunteers that helped with the care of our mother throughout her last days at home and to her wonderful friends and compadres; you have been her support system for the past three years. May God bless you for being so good to our mother.
Family and friends we invite you to celebrate our mothers life at St. Francis of Assisi Catholic Church 673 W. Ventura St. Fillmore, CA on Friday September 2nd 2016. Rosary will be recited at 10:30am followed by a memorial mass at 11:00am. Burial will follow at Bardsdale Cemetery in Fillmore, CA.