Obituary
Ellen Mae Gravley (1931-2022)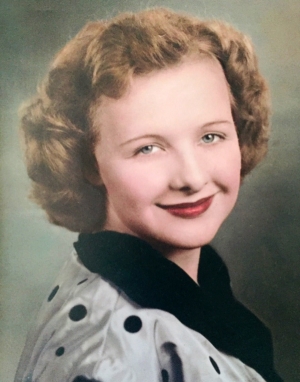 Ellen Mae Gravley (1931-2022)
Ellen Mae Akers passed away peacefully in her sleep on April 15, 2022 in Santa Clarita, CA. She was 90 years old. She was born in Arkansas City, Kansas on May 27, 1931 to Carl and Ada Akers and was the eldest of 7 children. She graduated High School in 1948 and started working at General Electric where she met the love of her life Joe Gravley. In 1955 they married and had 5 children. In the early 70's they moved to Fillmore, California to be near her family and raise their kids. She worked as an office manager at her families business for almost 30 years in Saticoy, CA. Ellen and Joe were married for 57 wonderful years before he passed away in 2012. She was a loving Christian who was cherished by all that knew her and a very active member at the Fillmore Foursquare Church for years. She enjoyed going to yard sales and playing dominoes and cards with her family and friends. Her family was the most important part of her life especially with the grandkids and great grandkids. She is loved and will be dearly missed. Now God has a new angel by his side.
Ellen is survived by her 5 children and their spouses Angela and Steve Core, Joe and Thaisa Gravley, Rhonda Asfor, Shiryl and Bob Mandeville, Leanne and Phil Mori along with 9 grandchildren and 13 great grandchildren.
A "Celebration of Life" will be held on May 27, 2022 between 1:00pm -6:00pm in Santa Clarita, CA. Please contact a family for more details.