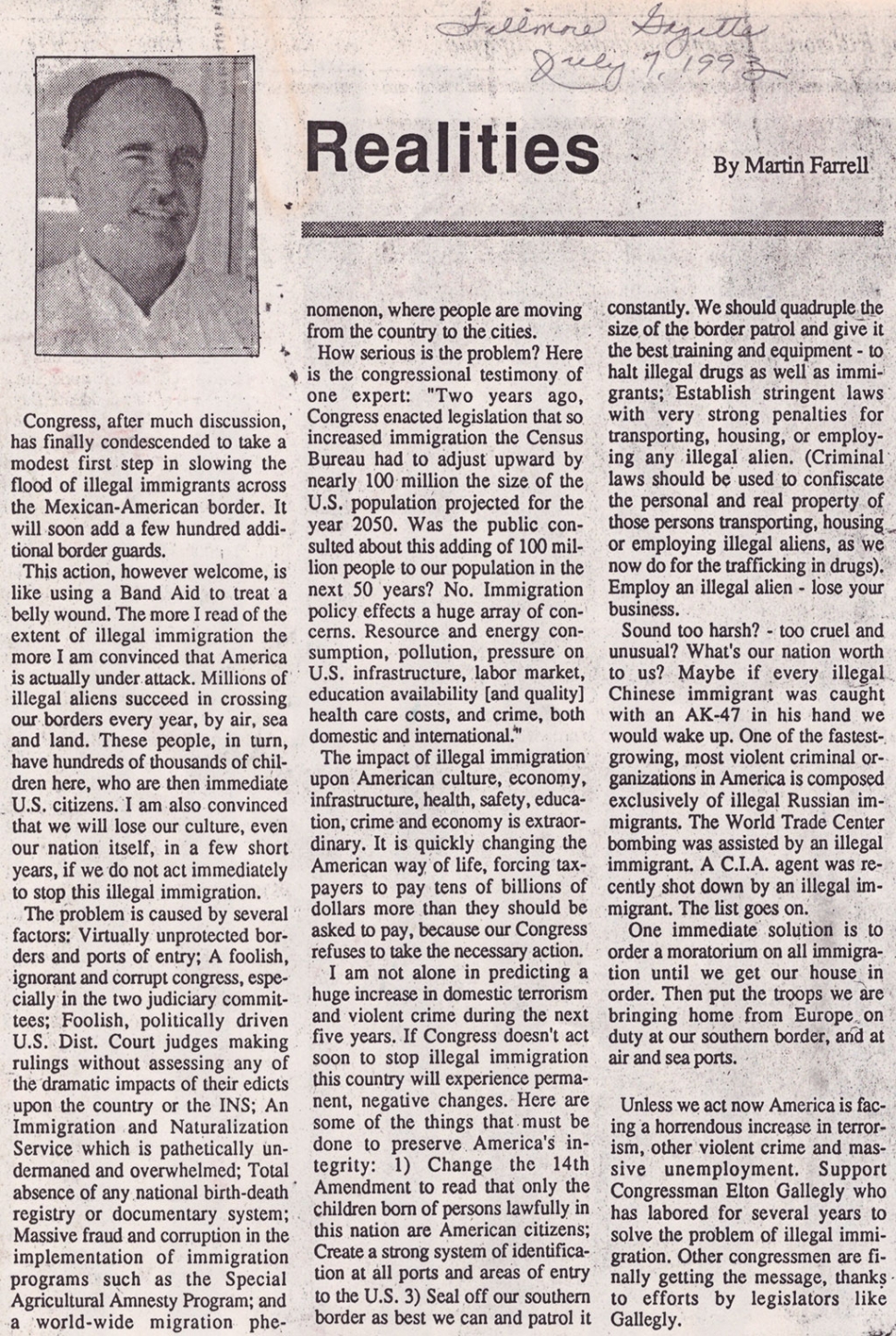 By Martin Farrell — Wednesday, October 2nd, 2019
This week's Realities will be unusual, thanks to Mrs. Mabel "Tobey" Bowers. Mrs. Bowers stopped by the office Monday with an old "Realities" column, and one from Charles Mozley - from July of 1993. She found the columns as she was cleaning out some old things. What struck me, and the reason for running the column again after 26 years, is the fact that the subject was illegal immigration. Some things never change. Congress has done NOTHING to fix the problem for 26 years!
Thanks Tobey for reminding me of just how shameless and untrustworthy the American Congress is.
********
I attended part of last night's School Board meeting. There was an overflow crowd of teachers protesting the Board's refusal to amend the most recent agreement with the teacher's union. Though the Board should have reasonably anticipated the large crowd, the auditorium was closed and the attendees filled the Board room and the hallway as well. I think that showed disrespect.