By Martin Farrell — Tuesday, December 30th, 2014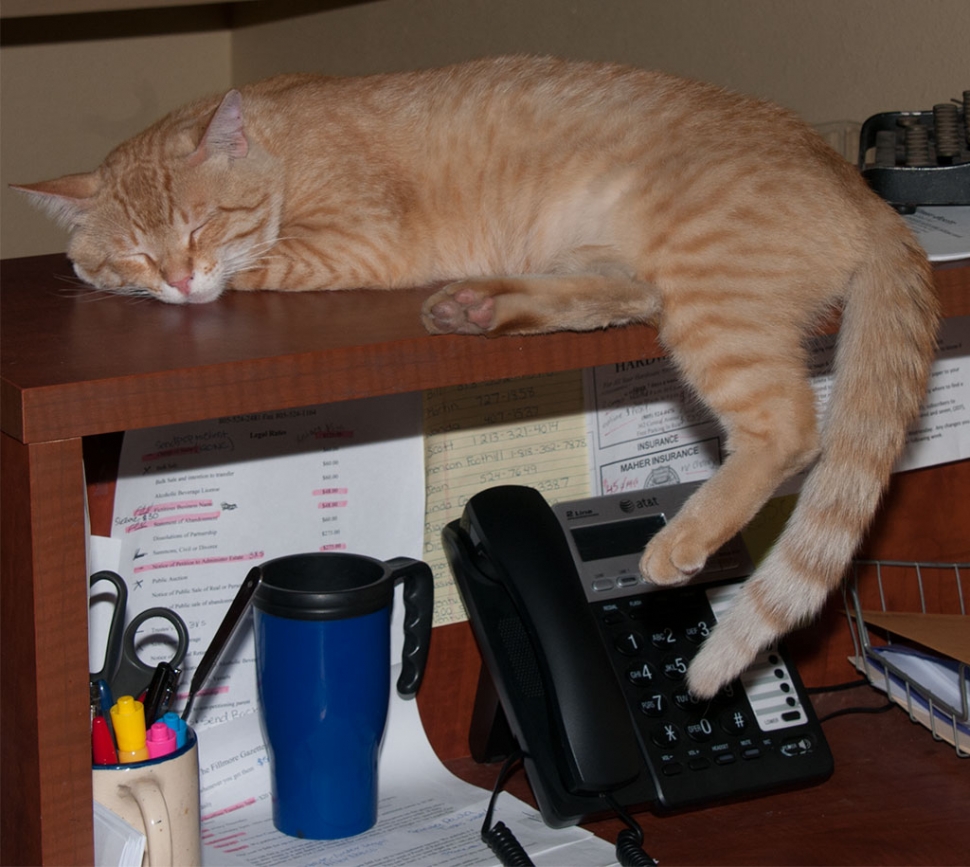 Butchy
Happy New Year to everyone!
Butchy the Cat
I'm encouraged by my six-year-old friend Heather Furness (who has her own office at the Gazette) to tell the story of the short, happy life of Butchy the cat. In the service of full disclosure, Heather is dictating and editing parts of the story.
Butchy was found one dark, cold night under the big oak tree in front of our school district office. He had been crying for something to eat. Butchy was at that time a very skinny, bright orange tabby.
He was given a can of cat food and quickly became a regular customer at the newspaper. He liked to follow along with the publisher and Pebbles the office mascot, on early morning walks down to A Street and back. Mostly, he lived in the rosemary hedge in front of the district office.
Butchy often liked to sleep on top of the Gazette's front desk. He grew to be big and fat, and happy.
One day Butchy didn't come out from the rosemary bush to join in the walk. His body was found half-way into the hedge as he had tried to escape an unfriendly dog which had ended his life. He died under mysterious circumstances just before the walk had ended. It is believed that a dog, which had been in an older, white pickup parked close to the hedge, had been released a few feet from Butchy's front door.
Butchy is greatly missed.
The end.
All rights reserved to Ms. Heather Furness, 2014.