By Martin Farrell — Wednesday, January 30th, 2013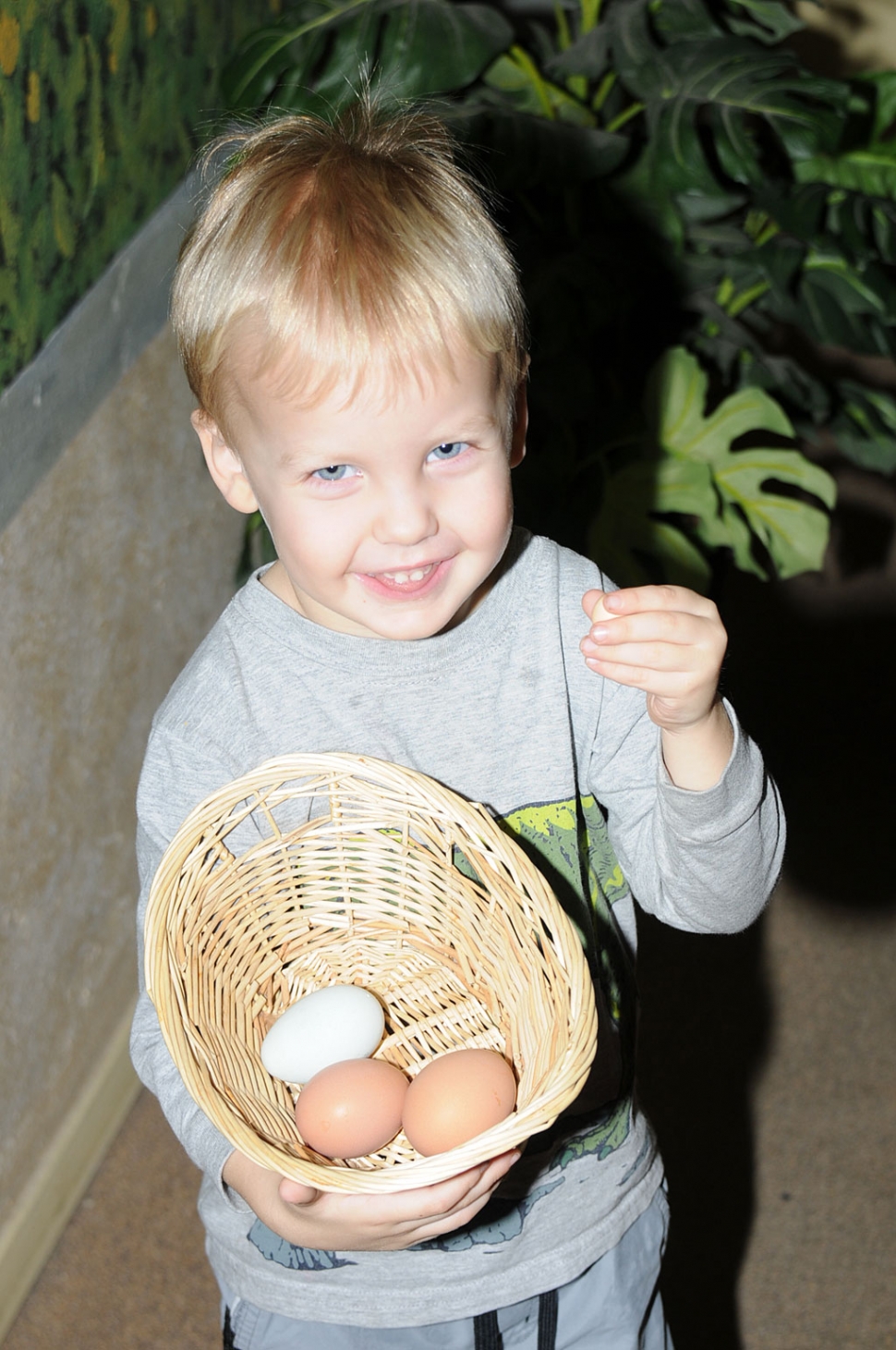 Luke visiting the Gazette office with his eggs
Three-year-old Luke Kraft, his mother Spring, and his dad Brian paid a visit to the Gazette this week. Luke has an unusual pet, a banty hen he has named "Girl". They are inseparable friends and Luke carries Girl around with him, in and out of the house.
Luke's most recent visit to the Gazette was occasioned by a special event; Girl had laid a tiny egg on Luke's lap as a token of her affection. Luke showed up with a small wicker basket containing three normal sized eggs and one very small, special egg about the size of a wren's egg – Girl's gift.
Photos of Luke, his banty hen, Girl, and the special small egg can be seen on page 9 of the Gazette and on the Community page of fillmoregazette.com. We appreciate Luke sharing his pet with us and hope he visits again soon.
It's great to have a warm, fuzzy story once in a while.