Obituary
Edcker "Poppy" Collins (1937-2015)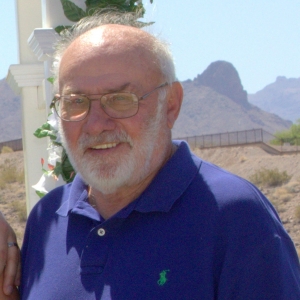 Edcker "Poppy" Collins (1937-2015)
A much-loved husband, father, grandfather and great-grandfather, Edcker Collins (AKA Poppy), 77, passed away June 16, 2015, with his beloved family by his side at his home in California City, Calif.
He was born June 20, 1937 in Oklahoma. He graduated from Fillmore Union High School in 1955.
He enjoyed coaching Little League baseball at Ventura Coast Little League in the 1960s. He also coached VYBA during that time. He was an avid golfer and winner of numerous golfing tournaments. He enjoyed watching Oklahoma Sooner Football and the Oakland Raiders. His family was the most important thing to him.
He is survived by his wife of 60 years, Johnnie. Sister Shirley; Brother Elton; Son Steve and his wife Karen; Daughter Cindy; Son Doug and his wife Jonni; granddaughters, Amy, Amanda, and Anna; grandsons Jason, Steven, Richard, Peyton; great-grandchildren Jystin, Aaron, Kiana, Jaysen, Brendan, Xavier, Ezekial, Bristol.
He is Predeceased by his parents Walter and Velma Collins; brothers Marvin and Arthur; grandson Robert Collins.
Funeral services will be held at Bardsdale Cemetary, Fillmore, Calif on June 22 at 1pm.