Obituary
Dorothy Julia Hernandez Ramirez (1931-2018)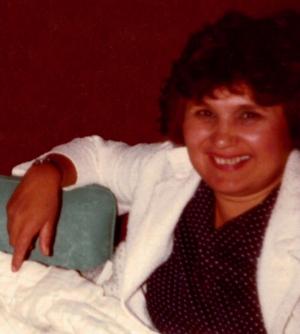 Dorothy Julia Hernandez Ramirez (1931-2018)
It is with great sadness we announce the passing of Dorothy Julia Hernandez Ramirez who lost her battle with cancer on December 7, 2018 at the age of 87. Julia was born on June 1, 1931 in Oxnard, California to Jesse Hernandez and Michaela Garcia. Julia was the eldest of 11 children.
Julia was known to most as "Grandma Kitty" due to her love and connection to animals. Her passion for music, country music especially, ensured she was the last one off of the dance floor at every event. Julia first fell in love with exercising when she discovered Jack La Lanne in the late sixties. Julia and her daughters would bond together during all of Jack's exercise sessions. She also had a deep love and passion for gardening; fostering a deep love for all forms of life. Julia was a selfless mother who raised her twelve children on her own.
In 1972, Julia was dedicated as one of Jehovah's witnesses. Her dedication to Jehovah God played an essential role in her life and her family's upbringing. Julia loved being one of Jehovah's witnesses and expressed her love by participating in the full-time ministry for five years. Her passion for reading led her to finish her bible cover to cover several times over. She adored the ministry where she was given the opportunity to share her love for her faith. Julia was able to teach others about Jehovah God and all of his promises, now and in the future. Julia would give a witness to her kids, grandchildren, doctors, and caregivers at any chance she had. Although she was given difficult trials throughout her life, Julia put her full trust in Jehovah at all times and was a faithful witness until the day she died.
Julia is preceded in death by her husband, Robert Ramirez; father, Jesse Hernandez; dad, Manuel Flores; mom, Michaela Flores; brothers, Tony Hernandez and Michael Hernandez; sisters, Frances Provencio and Ramona Hernandez; and son, Anthony Tafoya.
Julia is survived by her sisters, Rita Avila, Jenny Avila, Irene Barreras and Lupe Montelango; brothers, Manuel Hernandez and Mando Flores; children, Linda Escoto, Ray Tafoya, Pauline Villasenor, Julie Arroyo, Debbie Davalos, Suzette Carrillo, Sandra Carreno, Ralph Villalobos, Lorraine Luna, Christine Clark, and Shannon Campos; and her 38 grandchildren and 48 great-grandchildren.
The family would like to thank Julia's sister, Rita, for being by her side from the beginning until she took her last breath. The family would also like to thank Julia's caregivers: Shadey, Rachel, Antonia, and Dr. Mike Tushla, for keeping her comfortable in her passing.
Services for Julia will be on January 5, 2019 at The Fillmore Kingdom Hall of Jehovah's Witnesses (818 5th Street, Fillmore, California 93015). Services will begin at 12:00 pm with a reception at the Senior Center to follow.