Obituary
Donna Sue Houston-Payne (1943-2018)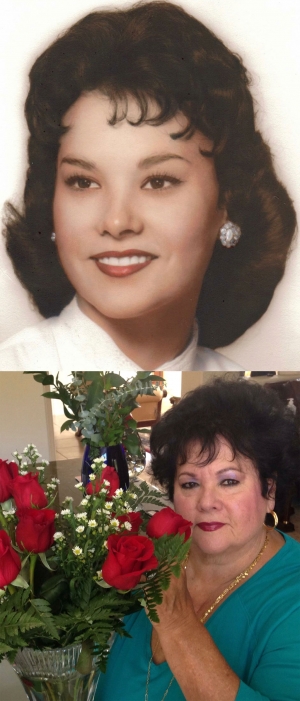 Donna Sue Houston-Payne (1943-2018)
Donna Sue Houston-Payne, 75, of Thousand Oaks, California was welcomed into the kingdom of Heaven on December 31, 2018. She was the loving wife of Roy Lee Payne. They shared 58 wonderful years of marriage together.
She was born at home in Alton, Missouri on October 10, 1943. She was the oldest daughter of Lloyd Alexander Houston and Doris Irene Darr-Houston. Donna graduated from Torrance High School in 1961. Immediately following high school and marriage, she attended Marinello School of Beauty, obtaining her Cosmetology license and hair styling skills.
Donna was a member of Calvary Assembly of God Church in Lomita, California and others throughout her life. She always maintained a deep and abiding faith. She enjoyed cultivating roses, and decorating cakes, her home and her yard, but above of all she loved being with and caring for her family, especially her granddaughters. She often conveyed words of wisdom, advice and scripture which she shared with all to further express her love.
She is survived by her husband Roy, her two children, daughter Julie (Jim) Wilkinson of Long Beach, California, her son, Sean (Donna) Payne of Thousand Oaks, California and her two precious granddaughters, Mackenzie Payne and Emma Wilkinson. She is also survived by her mother Doris Irene Darr-Houston of Palm Desert, California and her siblings Michael Houston and Carolyn Houston-Tolman. She was preceded in death by her brother, Mack Alexander Houston and her father, Lloyd Houston.
Her memorial services will be held on January 11, 2019 at 2:00 PM at Green Hills Memorial Park in the historic St. Peter's Church and interment at the Summit Lawn, 27501 South Western Avenue, Rancho Palos Verdes, California 90275.
You can only have one mother, patient kind and true; No other friend in all the world, will be the same to you. When other friends forsake you, to your mother you will turn; For all her loving kindness she asks nothing in return. As we look upon her picture, sweet memories we recall; Of a face so full of sunshine, and a smile for one and all. Sweet Jesus, take this message, to our dear mother up above; Tell her how we miss her, and give her all our love.