Obituary
Dolores P. Rivera (Lola) (1938-2015)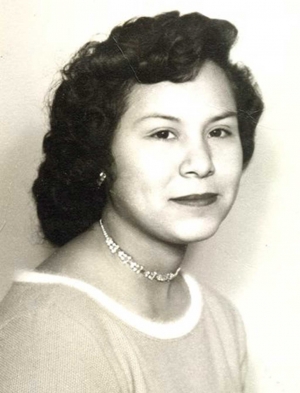 Dolores P. Rivera (Lola) (1938-2015)
Fillmore. CA
Lola passed on December 8, after a 2015 lengthy illness. She was born at her parent's home in Piru, CA in 1938. She started working at the Fillmore-Piru Citrus at the age of 16 and worked there for 39 years. In between that time she married Joe Rivera and they had four children Jo Ann, Joe, Jeanette, & Michael and resided in Fillmore.
When she was younger she use to sing on the radio with her brother Raymond Ponce and they were always playing and singing at every family gathering along with their sister Jennie Medina. What she was most famous for in Fillmore was her Taco Fridays. All were welcome to come to her home and enjoy some tacos and fun times. She would literally make hundreds of tacos for one night these tacos were so wonderful some would say they were in taco heaven.
She was preceded in death by her husband Joe and her brother Raymond. She is survived by her children, sister Jennie Medina brother Chuy Ponce. Lola had five grandchildren and one great grandchild.
We are grateful for all the loving memories she left us all. She was the best mom any of us could ask for, wonder sister, awesome aunt and loving friend. She will be greatly missed. Services will be held January 8th, 2016 at 10:00am at Bardsdale Cemetery 1698 S. Sespe Street, Fillmore, CA. Services entrusted to Skillin-Carroll Mortuary (805) 524-0744.