Obituary
Denise K Bashford Ables (1960-2017)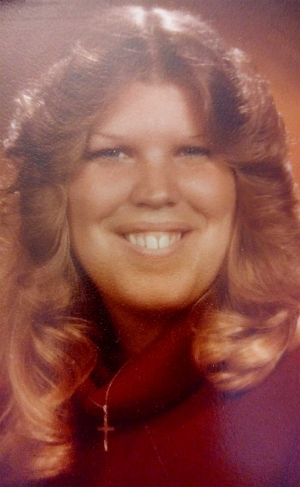 Denise K Bashford Ables (1960-2017)
Denise K Bashford Ables went home to be with our Lord on October 19, 2017. After being diagnosed with a fatal lung disease, Denise was admitted to the Santa Maria Hospital over a month ago.
Denise was Born June 13, 1960, to Dennis and Elaine Bashford in Whittier CA. The family moved to Fillmore in 1972 and purchased the Western Auto Store. Denise was a 1978 graduate of Fillmore High School and also attended Ventura Jr.College.
On October 26,1980, she was united in marriage to Wayne Ables, son of Faye Ables and R.W. Ables (deceased) of Fillmore. Denise and Wayne had two daughters, Mellissa Ables Arvizu, husband Jose, two sons, Aiden (6) and Alex (3) of Tucson AZ; and Lindsay Ables Howland Millsap. Lindsay has two daughters, Hailie Ables-Howland (14) and Dakota Millsap (5). Lindsay and Dakota live in Hawtowne NV and Hailie lives in Ripon CA.
Denise enjoyed visiting with family and friends. She enjoyed cooking and baking and quite often shared with others including friends, relatives, church members and senior citizens. She was very talented and creative when it came to arts and crafts. She had a fondness for making Unicorns. She donated many hours of service to the Senior Center Club in Santa Maria CA. She was a very giving person.
Denise was preceded in death by her father, Dennis Bashford. Denise's mother, Elaine Bashford lives in Ripon CA. Denise had one sister, Donna Hanna, husband Azar and four children, Christopher, Andrea, Steven and Brent who reside in Fremont, CA.
Services to be in Tehachapi CA.