Obituary
Deborah Ann Stewart Martinson (1946-2014)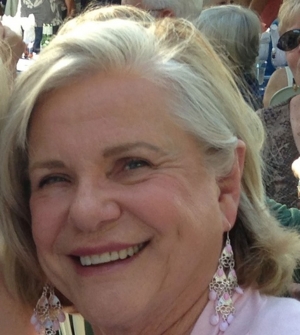 Deborah Ann Stewart Martinson (1946-2014)
5-20-46 - 4-26-14
Deborah Ann Stewart Martinson passed away at home in Burbank surrounded by her loving family on Saturday, April 26. She was raised in Fillmore and attended Fillmore schools starting with Kindergarten and graduating with the Class of 1964. Debby was very involved in school activities including Editor of the high school newspaper, the News Flashes where her writing career began to flourish. After graduation from High School Debby attended Chico State and earned her Masters at Northridge. She taught High School at Crescenta Valley High. She earned her PHD in English Literature at USC. Since 1991 she was a member of the faculty of Occidental College as a teacher of Creative Non-fiction until her untimely death. She was also an author of several books.
Preceded in death by her parents Sid & Martha Stewart Deborah is survived by her loving husband, Barry, her daughter Hope (Mike) Mendez, her son Jay (Ann) Martinson, her granddaughters, Iris, Delilah & Luna, her grandson Luke and her loyal German Shepherd Tina Fey. She is also survived by her sister Sandy (Ken) Sebesta and her family in addition to countless friends and colleagues.
Her intelligence, wit and love of life affected all who knew and loved her. A memorial service will be held at the Faith Community Church on Central Avenue at 11AM, Friday, May 2nd. A private burial will be held at a later date.