Obituary
David S. (Rigo) Urrea (1929-2019)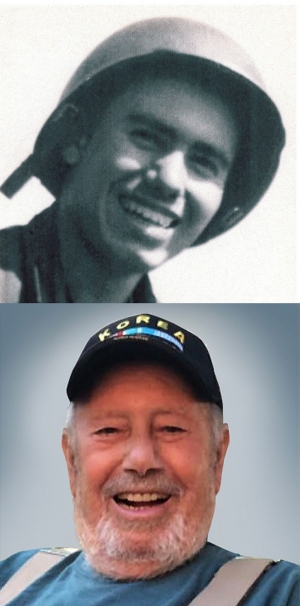 David S. (Rigo) Urrea (1929-2019)
Fillmore – David S. Urrea passed away peacefully surrounded by his family on Saturday, October 19, 2019 in Fontana, California. David was born in Zacatecas, Mexico on July 5, 1929. He was 90 years old and was the first of seven children born to Refugio and Jose Garcia.
David immigrated to California from Mexico at the age of 17 making Fillmore his home for many years. David was a Korean War veteran who served in the U.S. Army on the defensive line known as the Pusan Perimeter. He was proud to be a US Citizen and even more proud to serve this country.
David worked in the fields as a young immigrant before enlisting in the army and later worked in construction. He was employed by Steve P Rados Operators Engineers, for over 40 years. He was an extremely hard worker, leading to his appointment as superintendent and was a member of the Operating Engineers Union.
David was an avid hunter and angler. He love hunting with longtime Fillmore friends- Max, Goody and Simon. He especially enjoyed fishing with his grandson Mercy as well as other family and friends in Baja California. Spending time with family and friends brought much joy to him in his later years. He enjoyed cooking and tending to his garden. He especially loved spending time with his children & Grandchildren.
David was proceeded in death by his son, David Michael Urrea. His daughters, Carol Wright (husband Kieran), Tricia Gradias (husband Bob) Son, Joey Urrea, Grandchildren, Mercy (Delilah) Urrea, Amber (Ryan) Kehoe, Davina (Mike) Arias, Daniel Gradias and Jeffrey Urrea, survive David. He is also survived Brother Jose (Norma) Urrea, and Sister Gloria (Roberto) Valenzuela as well as by many great-grandchildren, nieces and nephews and dear friends he made during his lifetime.
A private burial and celebration of his life will take place at sea.