Obituary
David Kevin Brown (1982-2021)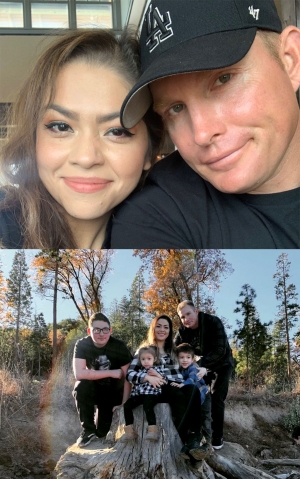 David Kevin Brown (1982-2021)
It is with profound sadness and heavy hearts that we announce the death of David Kevin Brown. David died unexpectedly on Sunday, May 30th at the age of 39, due to a terrible car accident. David was born in the City of Santa Paula, on March 29,1982, to Daniel Kevin Brown and Susan Marie Brown. Not only was David a life-long resident of Fillmore California, he also worked for the City of Fillmore and for the last 10 years, he worked for the City of Santa Paula. In addition David served for nearly 20 years as a volunteer firefighter and first responder.
David graduated from Fillmore High School in 1999, one year ahead of his class. He went on to complete his EMT training and shortly after, his certification from the Firefighter Academy in May of 2001. David was passionate about helping those in need, whether the call came from dispatch, or he was just a bystander, he was always ready to leap into action to help others. Endless stories are shared in the community of times when he heroically came to their aid.
David enjoyed a wonderful family life. He married the love of his life and his best friend, Yadira, on November 26, 2005. They shared 15 beautiful years of marriage filled with adventure, love and laughter. David's proudest moments were becoming a father to three beautiful children Nicholas Kevin 14, John Robert 4, and Delilah Kailee 2. All three children shared the same sentiment, "Daddy is my best friend". He was a devoted father, he took time to understand the Marvel universe and watched every film with Nick, he perfected his Mario skills to beat Bowser with Johnny, and loved having Delilah sit on his lap watching princess movies or animal videos on his phone.
David was a loving and caring son. He loved living directly across the street from his parents. When his mother Sue would leave his house, he would watch out the window until she closed the door behind her, making sure she made it home safely. Dan and David would share a beer after mowing the lawn and would find any excuse to light up the fire pit just to sit and talk about whatever was on their minds. David and his big sister Amy Marie shared a close bond. They had many friends in common, they were the life of the party. Amy was so protective of her little brother, if anyone messed with her brother, they dealt with his big sister.
David was a great and selfless man, this is more evident now than ever, the family can see how much he impacted all those in his life, at work, stores he frequented, the gym and old acquaintances. David had an infectious smile and a sense of humor that would light up any room. He was a strong patriarch of his family, a good friend to all and a man who would give the shirt off his back for anyone in need. He will always be remembered for his beautiful smile, gentle eyes, caring heart, loving embrace and unconditional love. Although our hearts are heavy, we find comfort in our strong faith and in the biblical promise that we will see him again when all things are made new… (Revelation 21:1-5).
If you wish to virtually attend David's memorial or share your condolences please email familybrown805@gmail.com.