Obituary
David Dollar (1945-2022)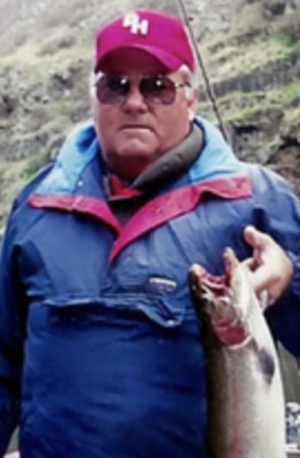 David Dollar (1945-2022)
David was born in Oklahoma City, Oklahoma on November 1st, 1945. He was raised in Piru, California and attended Piru Elementary School. David was President of the Fillmore High School Class of 1963. He was a member of the Cross Country and Track Teams at Fillmore High School. He attended Ventura College and graduated with a degree in Data Processing.
He worked for IBM from 1966 until his retirement in 1996. The last seven years he was a Financial Analyst for the Western Region. David was civic minded and was a member of the Fillmore Unified School District Board of Education from 2002 to 2010. David belonged to Fillmore Club Piru Petroleum Club and was a proud supporter of the Ventura County Deputy Sheriffs' Association. He was a life member of the NRA. David was an avid fisherman and hunter. He loved dogs and was proud that he owned a dog all his life. Buttons his current pet will miss him dearly.
David went to Alaska multiple times fishing for salmon and halibut. He hunted in New Mexico and Utah. He loved fishing Panguitch Lake. He spent most of his summers in the cabin at Panguitch Lake. He loved the ranch in Anlauf Canyon and enjoyed counting the deer and other wildlife that resided on the ranch.
He is survived by his wife Susan Case Dollar. They were married for 57 years. He is also survived by sons Mathew Wm. Dollar and Christopher Keith Dollar and one grandson Garrett Christopher Dollar. He will be greatly missed by them.
A Graveside Service will be held on Wednesday, January 11th at 11:00am in Bardsdale Cemetery, 1698 So. Sespe Rd. Fillmore, California 93015
To sign the family's online guest book please visit our website: www.santapaulafuneralhome.com and locate David's name in "Recent Obituaries. Funeral arrangements are under the direction of the Family Owner & Operated Robert Rey Garcia Jr. Funeral Services, Santa Paula, Ca 805.229.7054.