Obituary
Darrell Branden Thomas (1937-2013)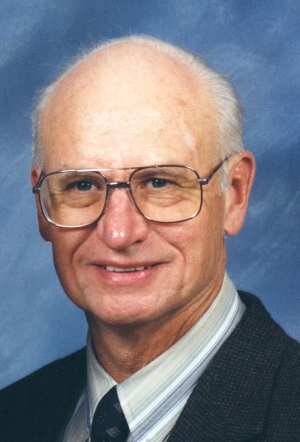 Darrell Branden Thomas (1937-2013)
Darrell Branden Thomas, age 75, died at his home in Ventura on July 20.
Darrell was born on August 20, 1937 in Glendale. He attended Franklin High School in Los Angeles where he met his future wife Jeannine. They were married in August of 1959 and had 4 children.
Darrell and Jeannine moved their family to Fillmore in 1973 and lived there for 30 years before moving to Ventura.
Darrell was a Los Angeles City Firefighter for 34 years. He retired as a captain in 1996. He loved his life as a firefighter. It allowed him constant opportunity to serve and sacrifice for others, especially the least fortunate in our world.
Though not raised in a Christian home, Darrell was a devout man of God, and student of the bible. His hobby was serving God, and made that his pursuit when not at work. He served as an elder at Fillmore Bible Church, where he served on the Missions Committee for many years. He volunteered at the Ventura County Rescue Mission. He and Jeannine helped with youth mission trips, camps for foster children and in countless other acts, large and small, to make life better for God's people.
He had a tremendous heart for the homeless, many of whom he knew by name in the neighborhoods near his fire stations. He always gave money to the homeless when they asked, and engaged them in conversation. More than money, he gave them dignity, and evidence of God's love for all of us.
Darrell loved to travel with Jeannine, especially to beaches in Ventura, Pismo Beach and Hawaii, in pursuit of another sunset to watch while holding her hand.
Darrell was preceded in death by his parents Charles and Pearl Thomas and his brother Phillip Thomas.
Darrell is survived by his wife Jeannine; his daughter Shel of Ventura and her daughter Kylee; his son Mark, his wife Stephenie and their four children, Hannah, Andrew, Emily and Seth -- all of Fillmore; his son Daniel of Portland, OR; and his son Eric, his wife Kathleen and their two children, Zane and Veronica of Florence, KY.
A memorial service will be held at Orchard Community Church, 8180 Telephone Road in Ventura on Saturday August 10 at 2pm.
In lieu of flowers, the family invites you to donate to the Ventura County Rescue Mission, the Alzheimer's Association, or the charity of your choice.